If you are a cryptocurrency enthusiast or investor, we have websites that should be on your homepage.  With the volatile nature of cryptocurrencies, an investor should be aware of the slightest news in the industry. Staying on top of this news is critical to succeeding as an investor.
In this guide, we have a collection of websites that will ensure you don't miss anything related to cryptocurrencies. These sites have a lot of overlap of information particularly when it comes to breaking news, as sites will reference each other. The websites have different editorial style and presentation to appeal to different audiences.
CoinMarketCap
CoinMarketCap is the highest ranked currency index for cryptocurrencies with a monthly user base of over 50 million. This platform has real-time data from the cryptocurrency market. You will get the 24-hour trading volume based on cryptocurrencies and exchanges. Additionally, we have a daily percentage change, total market cap value among other feature. It is simply a must-have website. CoinMarketCap also ranks cryptocurrencies based on their trading volume and total market capitalization.
Binance
Binance is a leading cryptocurrency exchange. If you are a cryptocurrency investor, this is the place to be considering that it has a good reputation in terms of security.  Binance caters for both newcomers and advanced traders. The exchange has an inbuilt option in their UI to switch between the two modes, a feature that makes their UI very user-friendly.
With Binance, traders do not have to worry about liquidity issue while using it because it constantly ranks in top 5 exchanges on CMC by volume. Furthermore, if you use the native BNB tokens while trading you will have a discount of up to 50% in your trading fees, which is a big amount for long term traders. You can access Binance services through mobile on Android and iOS.
Reddit
Reddit is all about what is currently happening. Through this platform, you will meet other cryptocurrency community members. We have various communities with dedicated users who discuss various aspects of the industry. The most popular crypto Sub-reddits are Cryptocurrency and Bitcoin.
Another importance of Reddit forums is that you can view what community members discussed long ago. You can access old forums. If you wish to remain anonymous, Reddit allows users to hide their nicknames.
Bitcoin Talk
Despite losing its popularity over time, BitcoinTalk is still a huge forum which coordinates everything that happens around the crypto world. This includes information about new crypto coins and coin announcements, and discussions about Bitcoin Core. Like Reddit, with BitcoinTalk, it is very important to know who to listen to, and those who are not worth even reading. The simplest way is the level of trust and the number of messages. Such details will tell you if a writer is a newbie or experienced. 
CryptoCompare
CryptoCompare is a website dedicated to offering cryptocurrency data for the retail investor. As an investor, you will have access to instant, high quality, reliable market and pricing data on 5,300+ coins and 240,000+ currency pairs.
The website aggregates and analyses tick data from leading exchanges and integrating different datasets in the cryptocurrency price. Furthermore, you have access to a comprehensive, holistic overview of the market.
At a granular level, the website offers cryptocurrency trade data, order book data, the blockchain, and historical data, social data, reports and a suite of cryptocurrency indices.
Cryptocontrol
Cryptocontrol is a website that works as a cryptocurrency news aggregator. The website displays the latest publications from different major publications like Cointelegraph. This website helps you track from tens of different portals like social media, online magazines, and mainstream blogs. Furthermore, Cryptocontrol.io displays the information about the crypto-coin value allowing users to check the latest posts about particular coins from different market sources.
From the website homepage, you can filter news depending on exchanges, analysis, ICO, Blockchain, Government and Mining. However, from a readability point, the website is not convenient since there are many moving blocks and different sizes of fonts, it's hard to focus on something specific.
CoinLib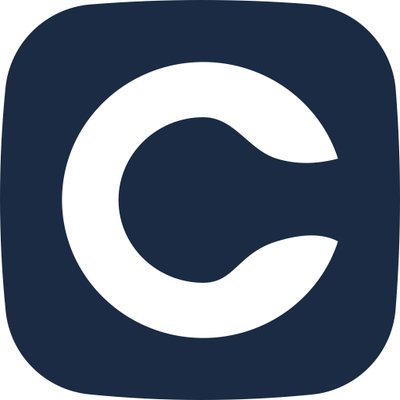 CoinLib.io is a cryptocurrency website that tracks assets. The website has multiple features accessible to the user. This website, although not a first in this category, it offers a unique combination of features alongside updates. The website tracks popular cryptos like Bitcoin, Ethereum and Steem. As a crypto fan, you can use tools like price alerts, price explorers, website widgets, liquidity breakdown, and global charts. Prices by CoinLib are arrived at by using an average algorithm that takes into account volumes from each exchange. The website uses about 60 exchanges globally.
Additionally, the website lets you compare coin prices, set all alerts and even receive all industry related news. It has a custom alert feature that lets you receive what you want.
CoinMarketCal
If you are keen on tracking cryptocurrency events, this is the place to be. Many events occur in the cryptocurrency space but never gets sufficient coverage in the media due to inadequate publicity. CoinMarketCal is a community driven website that seeks to educate the masses on the latest crypto events. Users can customize the events they want to see based on keyword, date, cryptocurrency, and exchanges. You can also subscribe to event alerts sent directly to your phone.
Steemit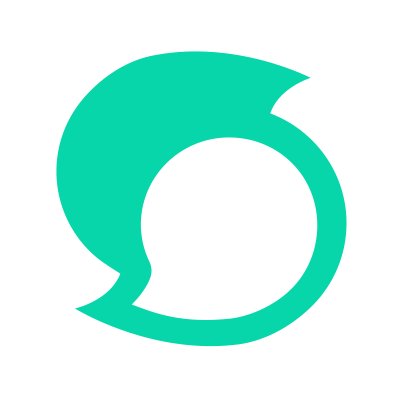 Steemit is a blockchain-based social media platform that works almost like Reddit. Like Reddit, Steemit users look for upvotes. However, unlike Reddit, users with many upwards get rewarded.  Steemit rewards users for posting, commenting, and even just upvoting other content. Rewards are paid in the platform's native cryptocurrency, STEEM. If you are knowledgeable about cryptocurrency, you can use this platform to share your views for money.
The STEEM token is fungible and moveable just like Bitcoin. The token comes in three variants. We have the Steem token which is the fundamental unit of account on the Steem blockchain. We have the Steem Power that creates an incentive mechanism where investors take a long-term interest in the project, and by having Steem Power it increases an account's voting weight. Lastly, we have the Steem Dollars that serves as a debit instrument pegged to the US dollar. SD can be traded with STEEM.
TradingView
TradingView is a web-based charting platform and trading social network founded by MultiCharts. As a cryptocurrency fan, you need this website as you will get trading ideas, indicators and trading strategies from the TradingView community. This platform also has information on different cryptocurrency markets involving all cryptocurrencies across the globe.  
Furthermore, you will access information on scripts to help you make decisions on what trades to take and where to enter and exit them. You have access to a public library of more than 5000 custom built indicator. Recently, the website has added a live trading feature to enable you to monitor the market.
Conclusion
Provided you are interested in the cryptocurrency sector, you should always be up to date with the latest happenings. However, you should be on the lookout for credible websites to avoid consuming misleading information. Such information can lead you to make decisions that might have consequences later.
Subscribe to our Newsletter to be a part of our future $1,000 per month contests.
[mailpoet_form id='1']