In an attempt to promote daily use of cryptocurrencies, a number of firms have introduced Bitcoin debit cards. Such cards are propelling the mass adoption of cryptocurrencies. The cards allow holders to use Bitcoin in retail stores and online payments just like fiat currency. Like the traditional card, Bitcoin debit cards are linked to a Bitcoin wallet and work like a normal bank card. Apart from payments, the Bitcoin debit cards are used to withdraw fiat from supported outlets. Here are the best Bitcoin debit cards to consider if you are planning to get one.
Wirex Visa Card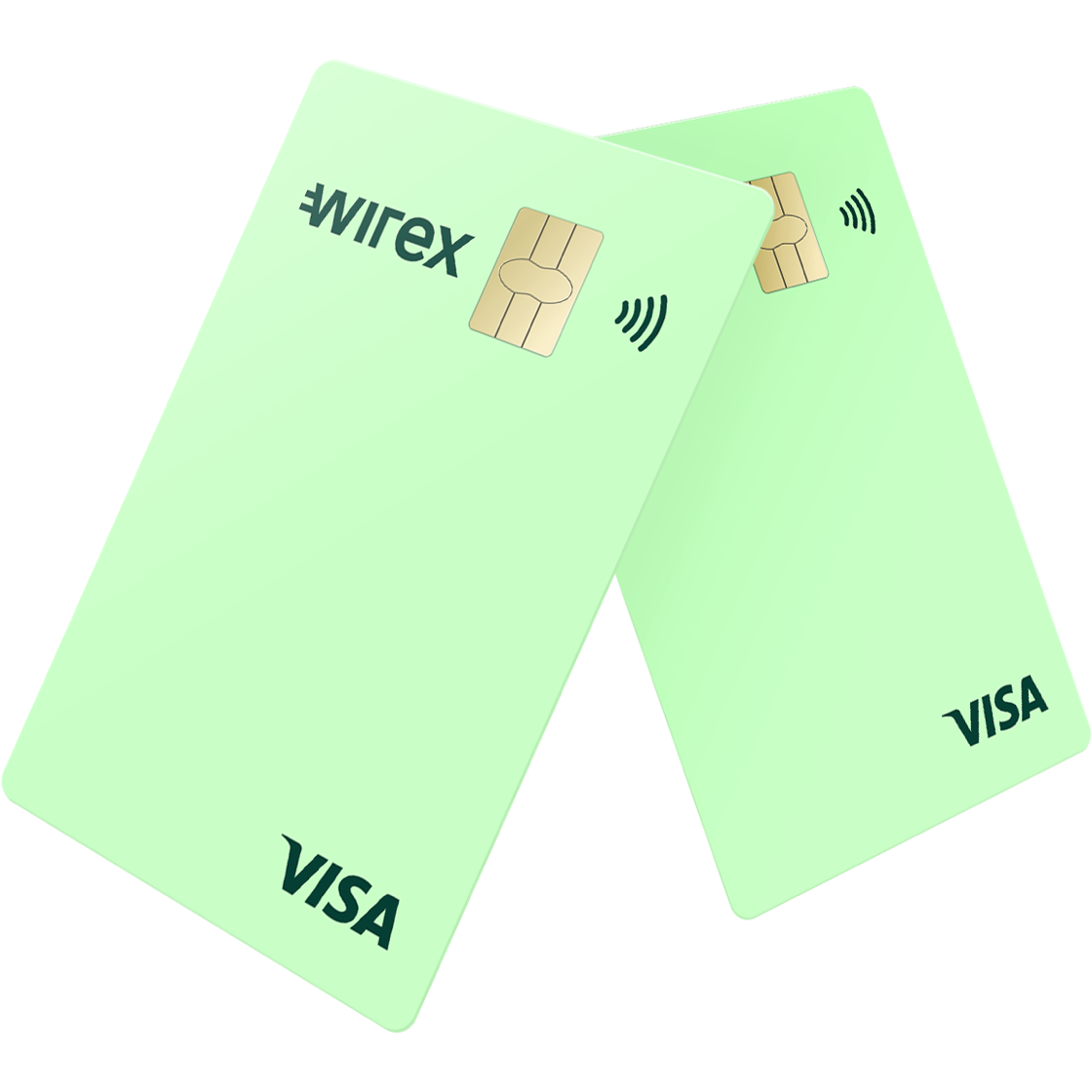 Wirex is the most popular Bitcoin debit card. The card which was formerly known as E-coin is available in both physical and virtual forms. At the moment, the card is only available to European customers with plans to expand in North America and Asia. The Wirex card supports Bitcoin, Litcoin, Ethereum, Ripple and WAVES cryptocurrencies.
The Wirex platform comes with a mobile application for tracking card spending. The mobile app is available on Android and iOS platforms. The event the card is lost, the app is used to suspend it. 
The card can be delivered to you free of charge. However, it comes with a monthly card management charge of $1.50. Wirex card is acceptable in any Visa ATMs at a fee of $3.00 for withdrawals. Cardholders can also spend up to $10, 000 per day while the maximum withdrawal per day is £/€/$250. Furthermore, the Wirex Visa card has the Cryptoback which offers 0.5% back in on all in-store purchases. To secure your funds, Wirex has multi-signature, cold-storage, and two-factor authentication features. 
Cryptopay Debit Card
Cryptopay is a pioneer when it comes to Bitcoin debit cards. The Visa card comes as a plastic prepaid card or a virtual card meant for online payments, in-store shopping, and ATM withdrawal. With Cryptopay, users have access to digital currencies alongside secure wallets and can buy Bitcoin, XRP, and Litcoin and also exchange the cryptos at a fee.
To get started, you create an account on the Cryptopay website or mobile app available on Android and iOS version. You can credit the card using the mobile application or an external crypto wallet. The card supports purchases in British pounds (GBP), Euro (EUR), U.S. dollars (USD) or Rubles (RUB).
The Cryptopay card also attracts a monthly maintenance fee of $1 and an issuance fee of $15. Cryptopay website states that the card can be delivered between 3-10 days worldwide after placing an order.  For virtual cards, Cryptopay charges $2.50.
To withdraw from an ATM you will incur a fee of $2.50 domestically, or $3.50 from an international ATM. Additionally, both cards attract a 3 percent currency conversion fee. There is also a 1% loading fee which is applied to any currency moved onto the card.
Holders of the cryptopay card are required to verify their accounts by going through the AML and KYC processes. For verified customers, they can spend unlimited amount while the withdrawal limit is capped at $2000.
Paycent
Paycent bitcoin debit card is a product of payment firm, Texcent. The card comes with a hybrid mobile wallet that allows users to hold and spend Bitcoin (BTC), Litecoin (LTC), Ethereum (ETH), DASH, and Binance Coin (BNB). At the moment, Paycent Bitcoin debit card is available globally except in North Korea, Sudan, Iran, and Cuba. Holders can utilize the card for online payment and ATM withdrawals in more than 36 million spots globally.
To receive the card, you will need to part with $140.  Note that the fee is inclusive of delivery charges. You can apply for the card through the Paycent mobile application where you have to undergo the  KYC process at a cost of $2 and transfer crypto to the app. You will convert a supported currency into fiat and place your order.
To use the card at a retail store, you will part with $0.20 while ATM withdrawal charge is $3.50. The monthly card maintenance fee is $2. Note that the initial minimal load is $20. In terms of limits, the maximum account balance is $16, 900 while the maximum load per day is $5, 600 which is similar to the daily transaction limit.  The daily ATM withdrawal limit is $1,650.
MCO Visa Card
MCO card is a product of Crypto.com formally, Monaco. The MCO Visa card lets users buy, sell, trade, and spend cryptocurrencies like Bitcoin and Ethereum, and fiat currencies. This card was primarily meant for use by traveling individuals. MCO has four types of cards namely; Midnight Blue, Ruby Steel, Jade Green/Royal Indigo, Icy White and Obsidian Black. All the cards are managed through crypto.com mobile app and they attract different terms. For more on MCO Visa card, check out our Crypto.com review.
For example, Midnight Blue card which is free offers a $200 monthly limit for free ATM withdrawals, while the Obsidian Black card stands at $1200. After exceeding the monthly limit, subsequent withdrawals cost you a 2% fee
To be eligible for MCO Visa card premium rewards, holders need to 'lock up' crypto.com (MCO) tokens. The lockup amount ranges from zero to 50,000 MCO.
Xapo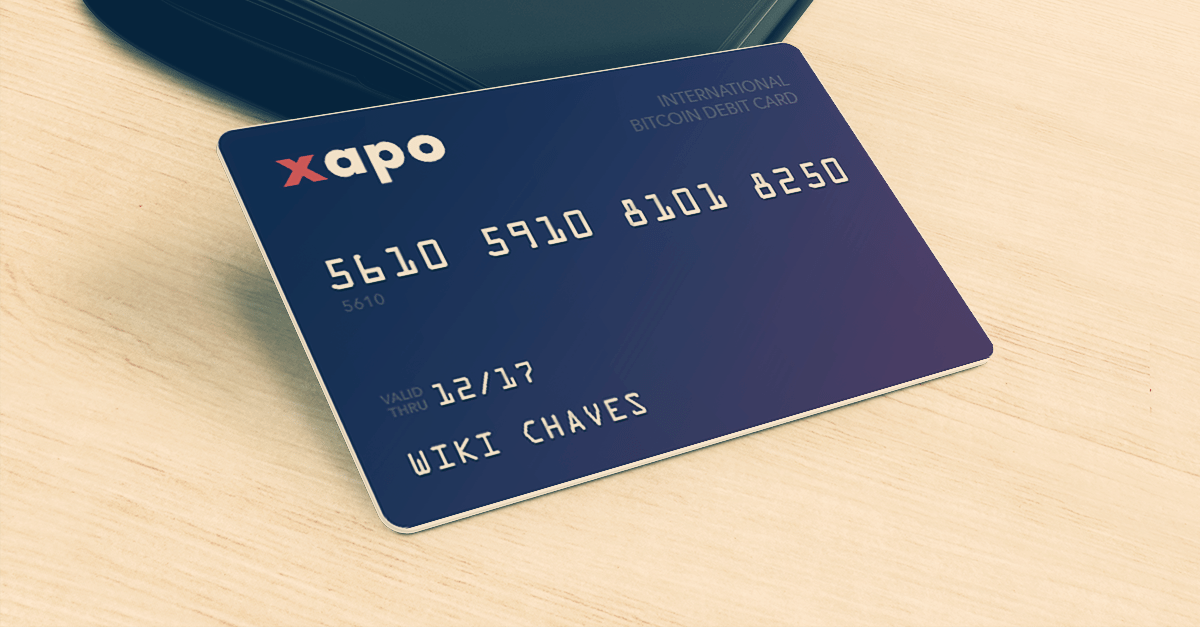 Xapo is a pioneer Bitcoin debit card available in most countries across the globe. The card issuer has a good reputation in the market.  The card is available in countries like China, Japan, Canada, and the UK. However, US citizens are yet to have access to the card. 
After ordering the card, you will wait for about 10-25 days at an extra delivery fee of $55.  To be verified, you need to provide personal information like name and country of residence for you to enjoy some of the card benefits. Unverified users can withdraw a maximum of $1000 cash and a  spend of $2500 online. On the other hand, verified users can spend unlimited amounts on online purchases. However, daily ATM withdrawals stand at $2 000 while POS spending limit $20 000.
In terms of fees, Xapo Bitcoin debit card costs $20 with a $1 for the PIN. The first year annual fees are free of charge while subsequent years cost $12 annually. Xapo also charges a 1% fee for purchasing Bitcoins but has no network transaction fee for sending digital assets using a Xapo account. ATMs withdrawal fee is $3.5 globally while domestic ATMs cost $2.5. Buying cryptos with the Xapo debit cards is free.
Conclusion
Bitcoin debit cards are an appealing option for cryptocurrency enthusiasts. The cards make spending Bitcoin easy and convenient just like fiat currencies. The cards highlighted above are the leading options in the market. However, if you are planning to acquire one, consider factors like cost, availability in your area, security and fees charged.
.
Subscribe to our Newsletter to be a part of our future $1,000 per month contests.
[mailpoet_form id='1']