Cosmos is a decentralized network of independent, scalable, and interoperable blockchains, that establishes a foundation for a new token economy. The Cosmos network seeks to solve the challenges of scalability and interoperability associated with the blockchain. In a nutshell, the aim of the Cosmos team is to transform the network into an internet of all blockchains which will solve these problems.
The network comprises independent blockchains called zones and is linked to one blockchain dubbed the Cosmos Hub. Furthermore, Cosmos offers a framework for building blockchains through the Cosmos Software Development Kit or SDK.  The Cosmos network's native token is ATOM. Note that the token does not work as an exchange medium and a store of value but it is for staking on the blockchain.
Best Cosmos Wallets
As seen above, the ATOM token is used for staking on the Cosmos blockchain. As a result, it is vital to identify the best wallet to store the asset in order to reap the returns. By the time of writing this article, Atom token was trading at  $6.11. When looking for a wallet consider factors like security and ease of use. Here are the top Cosmos wallets to store ATOM tokens.
Trust wallet
Trust is a mobile wallet that works with both Android and iOS devices. Apart from being the official wallet for the Binance system, Trust also supports multiple cryptocurrencies including ATOM tokens.  Your ATOM tokens remain secure because all the private keys are locally stored on the device. Furthermore, the Trust team states that none of their employees has access to personal client information as they value privacy.
Another feature about Trust its his compatibility with Binance DEX exchange for easy trading. Note that the wallet has the Web3 Browser that permits interaction with the decentralized application right within the wallet app. Trust wallet is one of the best cosmos wallets that there are. 
Math Wallet
Math is another ATOM token compatible wallet that works well with Android and iOS devices. It can also be accessed through a Google Chrome extension. Apart from ATOM, Math supports other multiple digital currencies like Bitcoin and Ethereum. Math wallet also comes with a number of unique security features. It can leverage biological recognition tech to protect your assets. This features makes Math one of the best cosmos wallets from the cryptocurrency market.
Guarda Wallet 
ATOM has recently appeared, but it's already one of the top players in the market. When a project is this young and has this potential, you know you need a good wallet so you won't be hacked. That's why one of our best picks is Guarda. 
Guarda allows you to create your own personal wallet where you have access over your funds. The team doesn't and neither the potential hackers won't if you use all of Guarda security measures. And also, it's available for mobile too! 
The wallet has been in development since 2017 and it becomes better every day. As a non custodial wallet, you don't need to worry about your funds safety too much – as the private keys of your wallet are in your hands only. And whenever you want to sell your crypto, you can do it instantly from the Guarda wallet. It's like keeping your ATOM coins on an exchange, but with 100% ownership of them. 
Cobo Wallet
Cobo is also an HD wallet with support for more than 20 chains and over 700 tokens. Its compatible with both Android and iOS devices with support for different digital assets .Furthermore, Cobo acts as an investment device where users deposit Proof-of-Stake assets and receive staking payouts on the coins they hold within the application. Moreover,  you can connect it with the best DApps, including CryptoKitties.
In securing your ATOM tokens, Cobo uses the two-factor authentication feature and text notification on every activity.  Additionally, all private keys are stored in multi-sig cards in secure places across the globe. Based on this features, could Cobo be the best cosmos wallet? 
Huobi Wallet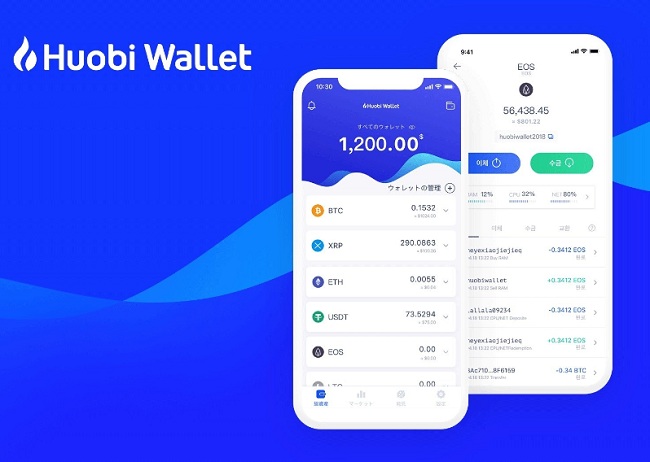 Huobi is a multicurrency wallet with a sleek and simple design for a smooth experience. Managing ATOM and other currencies only take one click.  Huobi also supports dApps browsing and allows multiple access facility. As a user, you will have complete control of your assets as you own the private keys. Additionally, Huobi team has patents for data security around security isolation and encryption of data.
The Huobi wallet also lets you earn extra income as you store the ATOM tokens. The wallet offers staking service for PoS coins to prevent coins depreciation from inflation. For ATOM, the annual yield stands at 7%-20%. Being able to stake Cosmos, makes Huobi one of the best cosmos wallets. 
Cosmostation Wallet
Cosmostation is a verified validator within the Cosmos Hub and also works as a universal wallet. Cosmostation is compatible with Android and iOS devices as well as desktop ones. It is also available as a decentralized web wallet that only works with the Ledger Nano S . Note that this feature has increased security features but only available for premium users.  For now, it supports ATOM, IRISnet, Terra, and Tendermint-based blockchains.
While your store your ATOM tokens you can start earning the staking rewards securely.  The wallet protects your assets through the use of passwords. Additionally, the user gets to own the private keys as they are stored in the device.
imToken Wallet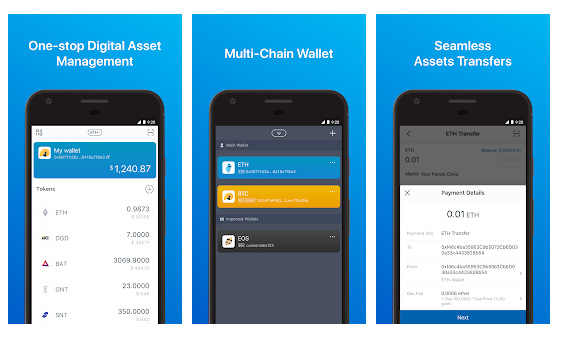 imToken a mobile wallet rich in features. Its compatible with ATOM,  Ethereum, Bitcoin among other assets. It allows you to do multi-chain asset management, dApp browsing and secure, private exchange of stored digital currencies.
The imToken wallet also allows users to manage multiple-chain wallets with the use of one mnemonic passphrase. All the funds are available in cold storage for enhanced security.  Additionally, you get to experience consistent payments despite the fact that we have differences in blockchains. 
Wetez Wallet
Wetez is a mobile wallet for PoS blockchains.  The wallet is compatible with multiple PoS tokens and supports standard storage, transfer, receiving functions, as well as staking features. The platform allows staking of POS tokens like ATOM. Unlike other wallets, Wetez allows authorized validators to take part by offering different multiple choices for staking rewards.  The platform allows active participation in the community through timely voting. By using this wallet, the Wetez team will also educate you on the different staking systems available. Another great feature its his compatibility with both Android and iOS platforms. From the security perspective, Wetez has double sign protection through the key management system.
Lunie Web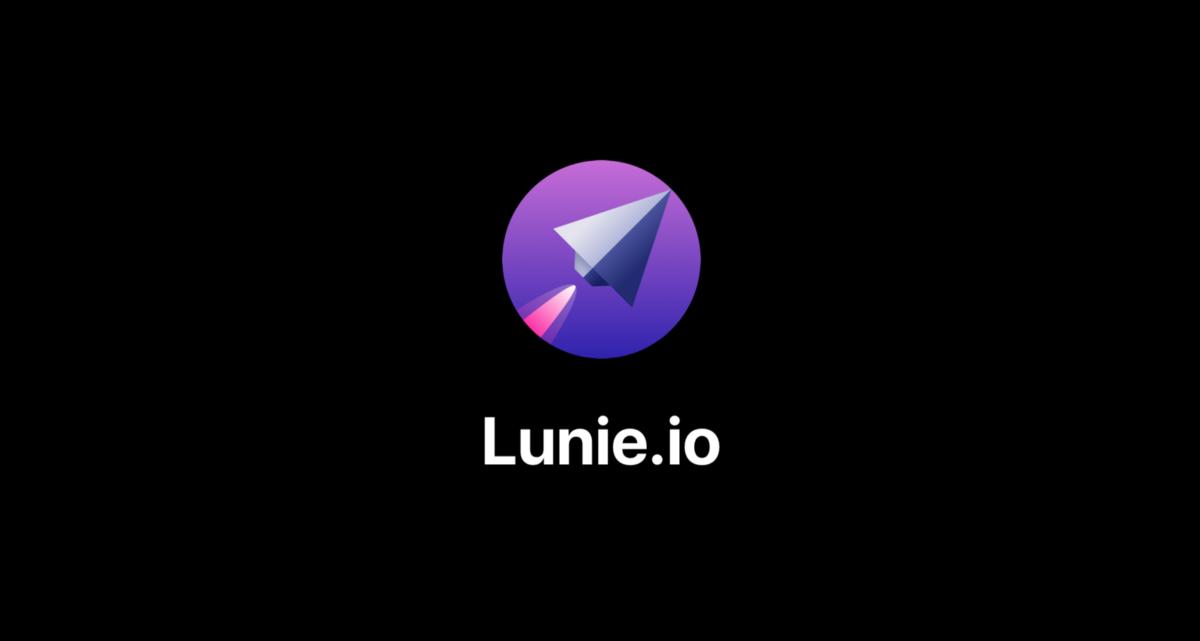 Lunie Web Wallet allows storage and staking of ATOM tokens. This one comes with a user-friendly interface that allows easy management of ATOM tokens. To set up the wallet,  download the Ledger Cosmos application and run it first.  The Lunie wallet allows users to participate in the governance of the Cosmos Hub. Its a non-custodial wallet, allowing users to store private keys alongside seed phrases. It is important to note that sending payments through Lunie, will require you to sign in using the Ledger Nano S, which enhances security.
Lunagram
Lunagram stands out based on the fact that it is the first ever Telegram integrated wallet compatible with Android and iOS mobile devices. The Telegram integration brings meaningful adoption of the Cosmos blockchain. In short, this wallet allows you to manage payments through the Telegram bot platform. You can also stake your ATOM tokens earning rewards in return.
Conclusion
Acquiring ATOM tokens is a great step towards making a cryptocurrency investment. However, the main challenge is identifying the appropriate wallet to hold the tokens. Note that ATOM is an ideal staking token that should be held in the right wallet that will enable you to earn rewards after some time. As a result, always ensure you conduct enough research before settling on any wallet. Most importantly, you should focus on the wallet with good security features as well as ease of access. 
Subscribe to our Newsletter to be a part of our future $1,000 per month contests.
[mailpoet_form id='1']