Dash is a peer-to-peer cryptocurrency that offers instant, private, and secure payments. Dash has a decentralized governance system which means master nodes can vote for or against new developments to the DASH network. Additionally, Dash has private transactions called PrivateSend, which allows users to send funds without revealing their identity. We also have InstantSend that enables users to transfer funds that confirm in real time.
By press time, Dash was ranked in the 14th position. The asset was trading at $157.84 with a market capitalization of $1,399,660,140. Dash is among cryptos showing good prospects. If you are planning to invest in Dash, then you need to find a secure wallet. The market has numerous Dash compatible wallets. However, all the wallets will not offer you the same functionalities. We have therefore highlighted the top wallets for Dash in 2019
Dash Atomic Wallet
Dash (Digital Cash) is a cryptocurrency that is one of the most popular cryptocurrencies for its high-speed Instant-Send transaction performance.
You need a wallet to be able to safely store your Dash coins. One good option is the Atomic wallet which is not only easy to use but also very secure. Being that it is a closed system, all your private keys and data has very little chance of leaving your device.
The wallet is also decentralized for both tracking and managing Dash it possibly will be one of the best solutions.
Features of the Dash Atomic Wallet
User-friendly and easy to navigate
Very secure
Decentralized
Has a built-in exchange
The Wallet works only with nodes, block explorers, and certificated APIs.
How to Use an Dash Atomic Wallet?
Go to the Atomic official website and download your OS compatible file
Install the app and run it
Set a secure password
Note the 12-word phrase and store it safely
Explore and enjoy the app
Guarda Wallet
Hodling DASH should be easy, secure and reliable. That's why we needed to include Guarda wallet to our best DASH wallets top picks. Guarda wallet started in 2017 and since then, they've been one of the best multi cryptocurrency wallets out there. 
This means that besides DASH, you can hodl almost any other cryptocurrency asset that you want. In a safe and privacy respecting way, of course. The Guarda wallet cares about your safety so they created a non custodial wallet. 
This way, you're the only owner of your DASH and you can access them from the web application, from the windows one, from the Android one, from the iOS one or as a chrome extension. The world of keeping your DASH secures its at your feet. 
The Ledger Nano S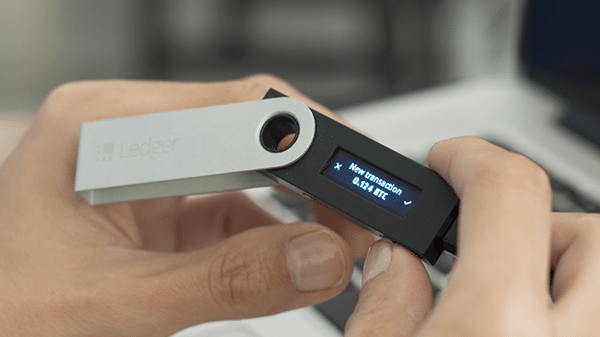 The Ledger Nano S is ranked as the most secure wallet for cryptocurrencies. Generally, hardware wallets offer cold storage solution. Apart from supporting Dash, the Ledger Nano S also supports other popular assets like Bitcoin and Ethereum. The wallet has some unique features that guarantee the security of your Dash assets. Some of the security features include the ability to store your Dash private keys in a secure place. We also have a PIN code that is used to authorize transactions. The wallet also makes use of 2-factor authentication.
Note with the Ledger Nano S, all transactions must be manually verified using the built-in OLED screen and by pressing the buttons on the device. To manage your Dash assets, you will access it through the USB port of your computer. You can access it through Windows, OSX, and Linux. You will also need a Google Chrome extension to access the wallet's interface. This hardware wallet comes with its software called Ledger Manager that allows you to install the portions of the software that you need. Being a Hierarchical Deterministic (HD) wallet, it generates a new address for each transaction, ensuring as an added layer of privacy. However, your old wallet addresses remain valid.
The Trezor Wallet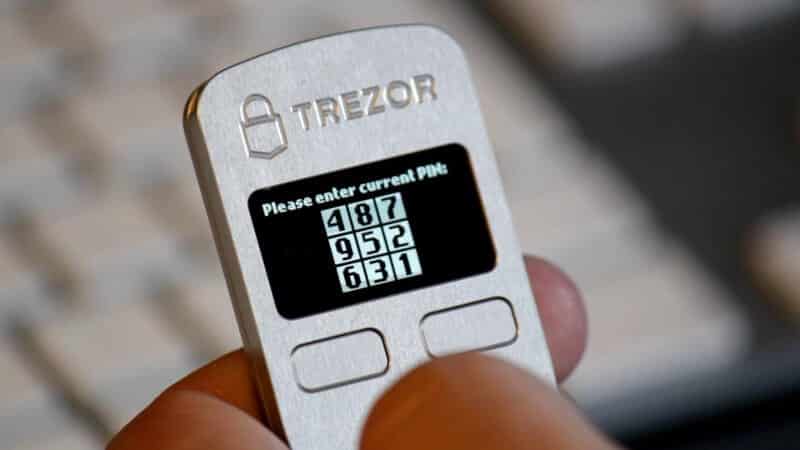 The Trezor wallet is another top hardware wallet in the same league with the Ledger Nano S. This wallet has focused on security and convenience. The Trezor is a USB device that fits perfectly into your palm. Additionally, setting up the wallet is very straightforward. Some of the security features include the advanced cryptography, buttons, and a built-in screen so you can manually verify all transactions and secure PIN protection for transaction confirmation. The small OLED screen shows a randomly generated nine digit pin code and a 24-word recovery seed to keep your funds safe in an offline environment.
Apart from supporting Dash, Trezor is also compatible with other leading cryptocurrencies like Bitcoin, Ethereum and Litecoin. You can access the wallet through a desktop and even Android mobile devices. If you lose your wallet, there is no need to worry because Trezor allows you to set up the backup. The back up takes about five minutes.
Dash Core
Dash Core is a mobile and desktop wallet compatible with Dash. The Dash organization has recommended the wallet. The wallet is specific for Dash. It allows you to store, send, and receive Dash assets. This wallet also has support for both InstantSend and PrivateSend features. With the Dash Core, you get to keep your private keys for privacy. Setting up this wallet is easy, and it is compatible with iOS devices. The app allows you to connect directly to the Dash network. At the same time, through the wallet, you can send Bitcoin payments via ShapeShift. For desktop, the wallet is compatible with Windows and Linux operating systems.
On the downside, this wallet uses a lot of hard drive memory. It, therefore, means that your device processing power is affected. It is also not available for Android devices. With Dash Core, you have full control of your Dash, and you can verify the source code and binaries yourself. It also allows complete verification without needing to trust if payments were sent or received. Furthermore, Dash Core offers direct access to the P2P network to give you the most censorship free and decentralized access.
Exodus
Exodus is a desktop wallet with a unique user interface. This wallet enables you to manage your Dash alongside other top assets like Bitcoin and Ethereum. The wallet is compatible with Windows and Linux operating systems. Immediately after logging into the wallet, you have an instant snapshot of your crypto portfolio, as well as all the features you need to manage your funds. From the security perspective, Exodus allows you to store your private keys on your device locally. We also have a one-click recovery system. As an added advantage, Exodus comes with inbuilt exchange powered by ShapeShift.
Exodus is among wallets with an efficient customer care support system that is available 24/7. Recently, Exodus launched a mobile wallet compatible with iOS and Android devices. The Exodus wallet has also partnered with Trezor to enhance the security of your Dash assets.
My Dash Wallet
MyDashWallet is a web interface wallet that easily connects to the Dash blockchain. This wallet allows you to retain complete control over your private keys. This wallet can be accessed on mobile through iOS and Android devices. It comes with a user-friendly interface for easy management of Dash assets. Additionally, the wallet is compatible with Ledger and TREZOR hardware wallets. You can create a local key store wallet for your Dash. Furthermore, this wallet supportsDash's InstantSend or PrivateSend features. However, this wallet does not support multiple cryptocurrencies.
Jaxx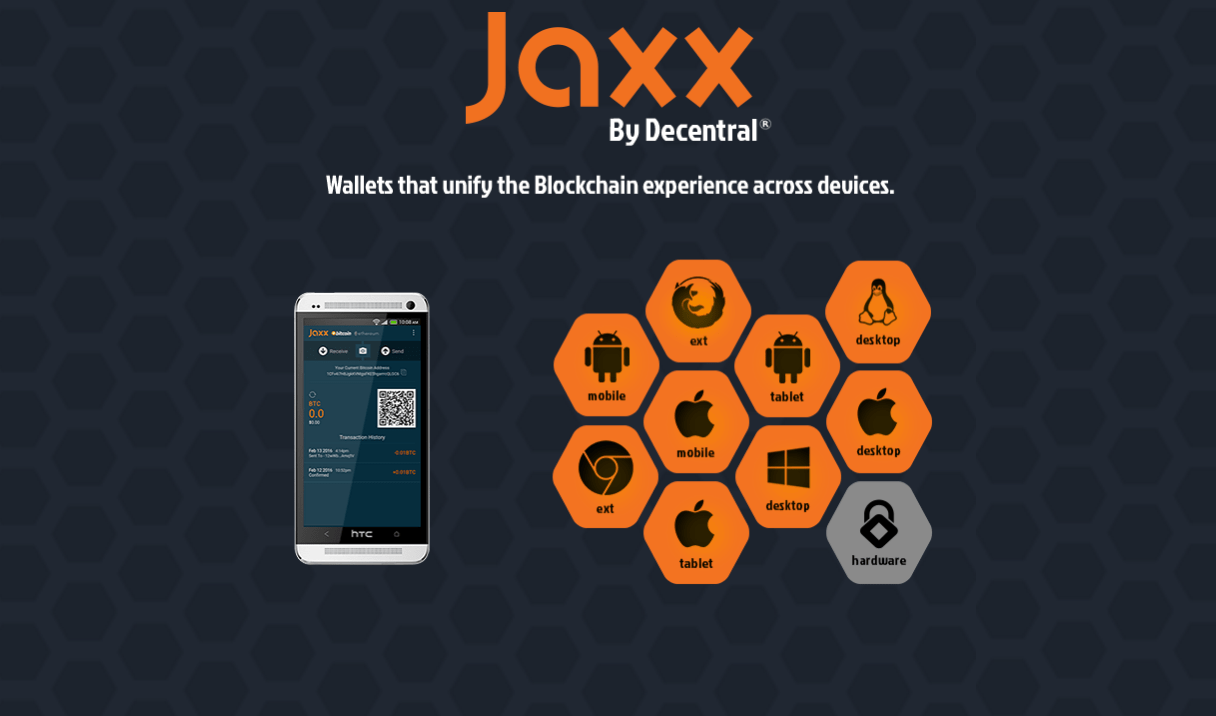 Jaxx wallet is gaining popularity among cryptocurrency lovers. The wallet supports multiple cryptocurrencies. Popularly known as Jaxx Liberty, the wallet is compatible with mobile and desktop devices. Jaxx comes with a user-friendly interface that is easy to navigate. Jaxx allows you to exchange your Dash assets within the app courtesy of ShapeShift. Your Dash assets are secure based on the fact that the developers do not have access to your private keys. All the private keys are stored locally on your device, meaning no third party can have access. Unfortunately, the Dash lacks the 2-factor authentication feature. This might give the wallet some negative press.
Coinomi
Coinomi is a mobile wallet supporting multiple cryptocurrencies including Dash, Ethereum, Bitcoin, Litecoin, among others. The developers focused on user-friendliness, making it ideal for beginners and even experienced crypto enthusiasts. Additionally, we have the ShapeShift integration that allows for the fast exchange between cryptocurrencies. From a security perspective, Coinomi is an HD wallet that allows for simple backup. Additionally, all the private keys are stored locally in your device. The wallet is compatible with both Android and iOS devices.
Conclusion
There you have it. Dash has many compatible wallets out there. Based on your needs, always ensure the wallet you chose has advanced security features. Cryptocurrency investment is risky, and you need a wallet that gives you peace of mind. Always remember the golden rule of conducting sufficient research before settling on any wallet. The above-highlighted wallets have proven to offer the best experience when it comes to managing your Dash cryptocurrencies.
Subscribe to our Newsletter to be a part of our future $1,000 per month contests.
[mailpoet_form id='1']