In the world of cryptocurrency trading, Coinbase and Binance are the most popular exchanges you will come across. Many consider Coinbase as beginner friendly while Binance has witnessed rapid growth over the last few months. While these two enjoy undisputed popularity, they do have some distinct differences. In this Binance vs Coinbase review, you will get information on how the two exchanges fair against each other.
Getting Started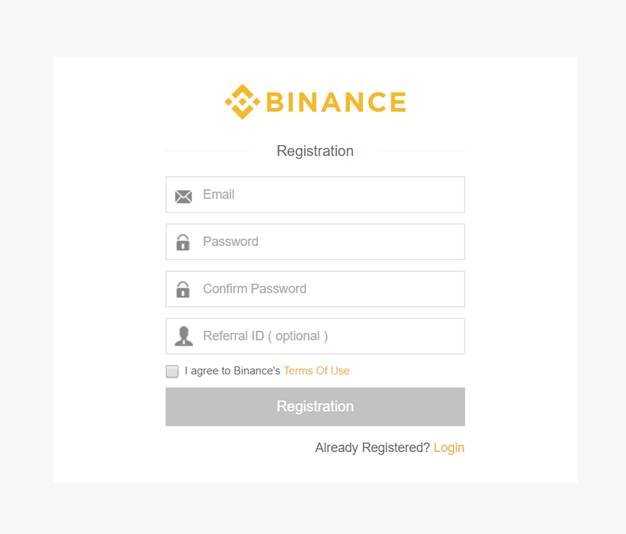 Creating an account with Binance is simple. You need an e-mail, a strong password, and optionally a referral ID. A user will complete the registration process once all the information has been provided. You are required to complete the slide verification that will pop up on your screen. You then verify your email and log in again. A safety risk notice will come up to ensure the account is fully secure. Click all the boxes and continue to unlock the Level 1 account. To upgrade to level 2 and 3, you need to submit further verification details.
Coinbase account creation is similarly simple. Note that Coinbase offers individual and business accounts. For an individual account, provide your name, email, password, and phone number. You will then confirm your email through a verification link. Your phone is also required to confirm the account through an SMS code. Business accounts will have an option to either sign up for Coinbase Pro or the normal exchange. Businesses can use Coinbase to trade and also enable cryptocurrency payments for their goods through the Coinbase Commerce option.
Available cryptocurrencies
Binance is a cryptocurrency-only exchange, meaning you can only trade cryptocurrencies for other cryptocurrencies. The platform has over 300 coins and tokens for trade. Some of the popular coins include Bitcoin, Bitcoin Cash, Bitcoin Gold, Ethereum, Ethereum Classic, Ripple among others. Furthermore, Binance has its own coin, BNB. The coin is utilized to carry out various activities on the exchange. Binance also supports numerous ICO projects and helps them by listing their tokens on the platform.
On the other hand, Coinbase allows you to easily buy, sell, and store cryptocurrencies. Coinbase enables users to connect a bank account or use a credit card to make purchases. The platform supports popular coins like Bitcoin, Ethereum, XRP, Litcoin among others. The exchange is extremely limited in terms of trading coins.
Trading Interface
Binance interface is a simple one to navigate. Binance has two interfaces, Basic and Advanced. The two are meant for beginners and experienced traders. The advanced view has a dark theme and offers analytics tools that can be used to perform some basic TA. Some more advanced users will still find these tools beneficial. The exchange also offers only market and limit orders.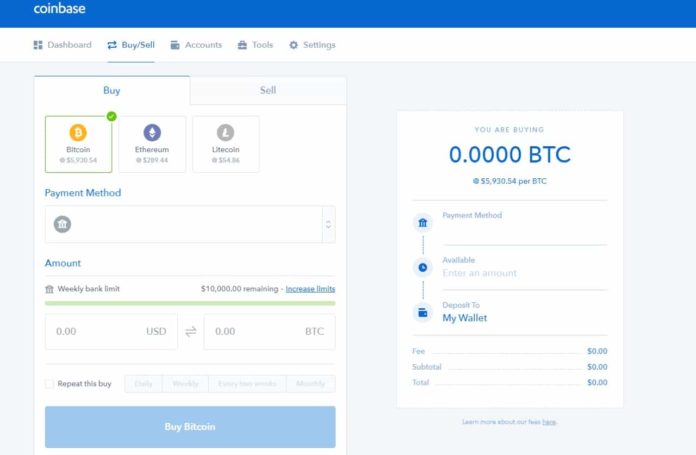 Just like Binance, Coinbase interface is more user-friendly. Coinbase offers a sleek, beginner friendly interface. It has a dashboard with an overview of your portfolio with transaction history and your desired coin's price. This information is available upon logging in. You can only place market buy/sell orders here.
Trading Fees
Binance vs Coinbas from a trading fees perspective, the latter carries the day. In the cryptocurrency exchange circles, Binance has some of the lowest trading fees compared to peers. Binance charges 0.1% per trade. Furthermore, the fee is slashed by half when you are paying using BNB. The Binance trading fees structure is simplified compared to other exchanges that have more complex models to understand.
On the other hand, Coinbase is notorious for high fees that range between 1.49% to 3.99% per trade. Coinbase fees vary based on the buying method. Generally, the Coinbase trade fees structure is a bit complicated.
Security
The Binance vs Coinbase debate from a security side has some notable distinctions. Binance enjoys a good reputation in terms of security. The platform has not faced any notable security threats despite being multi-locational. The exchange which had most operations in China was forced to relocate to Malta after the country planned to heavily regulate the cryptocurrency sector. However, Binance has remained secretive on how funds are secured, a major concern for various users on the platform. However, the platform deploys popular security features like two-factor authentication.
Being a registered entity in the United States, Coinbase adheres to laws by US regulators. One key feature is the security requirement. Just like Binance, Coinbase has never experienced any hacks. Recently, Coinbase obtained an e-money license from the Financial Conduct Authority (FCA), which allows it to offer payment services in the UK and issue e-money. The platform deploys the two-factor authentication feature to verify accounts. Furthermore, Coinbase stores 98% of funds in an offline wallet while the remaining 2% are secured online. The funds are insured against theft by Lloyd's of London. Coinbase does not mix user funds with operating funds to curb misuse.
Transfer Limits
On the transfer limit, Binance is a bit lenient. The platform has no limit to the amount you can deposit. The withdrawal limit is based on a user's verification tier. For unverified users, the limit is 2 bitcoins a day while verified users can withdraw up to 50 bitcoins daily. Recently, Binance enabled card payments for deposits.
On Coinbase, your buying history, account age, and verification level determine the maximum amount you can deposit and withdraw in a week. Normally, the withdrawal limit is much higher than the deposit limits. Coinbase users can deposit funds using a bank account which generally takes 4-5 business days to reflect. However, card deposits are always instant.
Customer Support
For big exchanges like Binance and Coinbase, the customer support is expected to be slow considering the large user base. However, things seem to be improving. Binance has support tickets which are addressed as soon as possible. Furthermore, the exchange uses social media platforms like Twitter and Reddit to address customer concerns.
On the other hand, Coinbase customer support still lags behind Binance. Customer reviews indicate that most queries go unanswered for long. However, the exchange has acquired a phone service that has made it easy for users to reach out. Emails usually take long before they are responded to.
Binance vs Coinbase Conclusion
Picking the right exchange is always a major concern for cryptocurrency staters. However, Binance and Coinbase are a good starting point.
Binance and Coinbase enjoy a good reputation in the market. The two exchanges easily compliment each other. Binance is the ideal place for a wide range of coins with minimal trading fees. Coinbase is perfect for starters who wish to quickly trade their coins. For Binance vs Coinbase, it is, therefore, a draw and crypto investors can use both platforms.
Image Source: Coincentral
Subscribe to our Newsletter to be a part of our future $1,000 per month contests.
[mailpoet_form id='1']