Since the emergence of cryptocurrencies, we have had countless investments opportunities that popped up in the sector. Some cryptocurrencies are showing great potential in terms of long term investment while others are proving to be a disappointment. Following the cryptocurrency market crash in 2018, many are not sure about digital assets to invest in. It is important to note that, despite the crash, 2019 is witnessing a renewed buzz around cryptocurrencies.
Investing in cryptocurrencies has two approaches. You can choose to invest over a short or long term period. Both approaches are beneficial. However, long term investment is worth it since you don't have to do any work after you buy the digital assets. All you have to do is sit back and watch their value grow.
Just like any other venture, before investing in cryptocurrencies, you need to put some factors into consideration. Crypto investment is risky and you should know the type of risk you are getting into. Additionally, you should also look at factors that influence the price of your preferred cryptocurrency. If you go for a long term cryptocurrency investment, here are some of the digital assets to consider holding.
Bitcoin (BTC)
Bitcoin is the maiden cryptocurrency and it has been around for a decade now. Since its inception, Bitcoin has been going stronger with the growth of its network. As the industry pushes for mainstream adoption of cryptocurrencies, Bitcoin is on the right path based on its popularity. Various studies conducted around the world indicate that over 90% of people who know about cryptocurrencies have only heard about Bitcoin.
This places Bitcoin ahead of all other digital currencies making it easy for large scale adoption. In terms of market dominance, Bitcoin makes up more than 50% of the cryptocurrency market. Furthermore, leading figures in the cryptocurrency world have projected Bitcoin's value to range between $60, 000 to $1 million in the future. For example, John McAfee, the founder of McAfee Associates believes that Bitcoin's value will be $500, 000 by the end of 2020. By the time of writing, Bitcoin was valued at $4149.18.
The current price is good news for long term investors who have been stuck in the current bear market that has lasted for a year. It is therefore worth saying that Bitcoin is for the future.
Ripple (XRP)
Normally, long term cryptocurrency investment are associated with risks. However, Ripple and its token XRP seem to have a solution based on the platform's network. XRP is a distributed network that allows instant peer to peer transactions to occur across the network. The transactions are verified by means of multiple and varied nodes. This model minimizes risks that come with crypto investments.
You should also consider long term Ripple investment after it had a successful 2018 despite the bear market. The platform inked major deals with leading institutions as a way of improving service delivery. Note that partnerships with institutional investors are one way of pushing for mass crypto adoption and Ripple is doing just the same. In 2018, Ripple signed deals with the major bank making, something that makes XRP a coin that will stick around for long. The platform is becoming a got to blockchain for major banking and financial institutions.
When it comes to institutional confidence, XRP is way ahead of Bitcoin and Ethereum. By the time of writing, XRP was trading at $0.335737, an improvement of 4.95% in the past 24 hours.
Cardano ( ADA)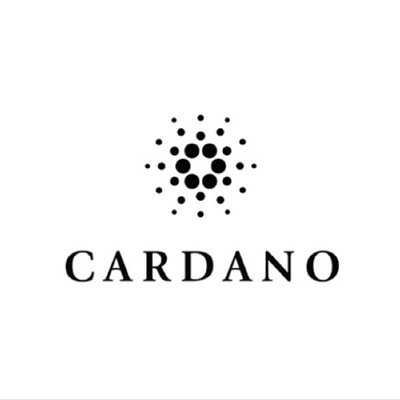 ADA is the cryptocurrency under the Cardano platform. The network serves various purposes like sending and receiving digital payments. The network is also used to make direct and instant payments through cryptography. Cardano also operates decentralized applications alongside providing a platform for operating financial applications.
ADA is a cryptocurrency to hold for a long term due to various factors that will spur growth. The Cardano platform is easy to use for both developers and users. It is also projected to attract more users in the coming days due to its ability to initiate fast and efficient transactions, unlike Bitcoin and Ethereum.
Furthermore, it is worth holding on to ADA considering Cardano' special focus in Africa. Leaders of Cardano are planning to use blockchain technology to bring change in Africa. They want the continent to be more organized, cheaper, and more stable than current systems. If the plan in Africa is a success, ADA will be big in Africa considering that no cryptocurrency has a special interest in Africa at the moment.
Despite being a young project, ADA is now safe as an investment option. For the long term prospects, Cardano has a bright future but it will require some patience. By press time ADA was trading at $0.04906561.
Binance Coin (BNB)
Binance coin is an ERC30 based token issued by prominent cryptocurrency exchange Binance. BNB's main goal is to pay a сommission for transactions on the exchange. The affected transactions can be withdrawal fees or trade fees. Binance has plans to build a decentralized exchange (Binance DEX) where BNB will be used as one of the key base assets. Furthermore, BNB will be used as the gas that's spent while executing contracts of the exchange. Binance DEX will be available on Windows, Linux, Mac OS, iOS and Android platforms.
The BNB coin is expected to grow based on the market position of the Binance exchange. At the moment, Binance is ranked as the second largest crypto exchange with weekly trading volume standing at $6 billion in assets. Despite the bear market, Binance has been growing in terms of user sign-ups. Based on increasing Binance user base, we can project BNB value to grow making it a worth cryptocurrency for the future. BNB is currently trading at $10.97.
Litecoin (LTC)
LTC is popularly known as Bitcoin-Lite and it has all it takes for long term investment. Litcoin is is a peer-to-peer digital asset and open-source software project developed under the MIT/X11 license. Since its inception, Litcoin has witnessed tremendous growth proving many doubters wrong.
Litcoin is set up on blockchain technology just like Bitcoin. It is fully based on cryptographic proof of work that has numerous advantages compared to other payment methods like a visa. It comes with lower transaction costs and anonymity. Additionally, Litcoin is worth holding onto due to some unique features compared to Bitcoin. LTC deploys scripts as its POS algorithm that curbs illegal mining. The model prevents malicious people to customize computers for illegal mining. Furthermore, Litcoin has an edge over Bitcoin based on the transaction speeds. It uses 2.5 minutes, unlike Bitcoin's 10 minutes. The asset is currently trading at $52.40.
Conclusion
Determining the future prospects of cryptocurrencies is not easy based on several factors. Cryptocurrencies are volatile, complex and speculative meaning that the price can change any time. All these factors can influence the price of the price of cryptocurrencies in a positive or negative manner.
It is open that cryptocurrencies have little oversight meaning that your investment might end up being unprotected. Some authorities across the world have warned against investing in the sector. However, you can be the safe side by doing some research and going for cryptocurrencies with a good reputation. The covered cryptocurrencies appear to be on the right track and their future seems bright. It is, therefore, worth holding the digital assets for the long term.
Subscribe to our Newsletter to be a part of our future $1,000 per month contests.
[mailpoet_form id='1']