Ethereum is an open source platform that enables developers to build smart contracts and decentralized applications without interference from third parties. The platform which is based on the blockchain technology has its own virtual currency, Ether. Like Bitcoin, Ethereum is a distributed public blockchain system.
However, the two differ substantially in purpose and capability. Bitcoin uses the peer to peer electronic cash system technology for online payments. Ethereum's focus is on operating the programming code of any decentralized application. When it comes to mining under the Ethereum blockchain, miners earn through Ether. Apart from being a cryptocurrency for exchange, developers use Ether to pay for transaction charges on the Ethereum system.
Ethereum Price Predictions For 2020
Ethereum is viewed as a store of value after attaining the all-time high of $1,400 in December 2017. The digital currency also continues to enjoy diverse pairing on most trading exchanges. Due to various factors, predicting Ethereum's price is not easy. However, leading market observers have shared their Ethereum prediction for 2019. Unlike Bitcoin, placing an exact price for Ethereum is hard because it plays a different role. Additionally, Ethereum is just like any other cryptocurrency and it is subject to market volatility.
However, leading market experts have shared their insights on what the future holds for Ethereum. Here is what experts think about Ethereum's price in 2019.
Matthew De Silva's Almost Zero Prediction
Mathew De Silva is a renowned cryptocurrency journalist and a critic of Ethereum and its founder Vitalik Buterin.
His prediction about Ethereum future came in September 2018 when the asset dropped to the $179 mark. According to Da Silva, Ethereum was heading to its natural state of almost zero.
He stated that Buterin was quick to launch the platform when he had a chance to make it free from speculation.
Da Silva argues that Ethereum lacks an equitable distribution model hence it is set to drop.
He pointed out that to date, Ethereum has not made any major impact in the market apart from inflating the cryptocurrency bubble of 2017.
For context, here is what I wrote: pic.twitter.com/nTaY7FAuAZ

— Matthew de Silva (@matthewde_silva) September 12, 2018
However, according to Buterin, it is wrong to depend on hypothetical future features to determine the price of Ethereum. Through Twitter, he said that the platform has an organized future.
Ethereum at $515+ by Aayush Jindal
According to the ETH news commentator, Ethereum is bound to remain a weak cryptocurrency as long as it's value is below the $515 mark.
He pointed out that Ethereum will emerge strongly once it surpasses the mark.
However, Ethereum has declined and it was trading at $119.45 by the time of writing.
Jindal's prediction is possible since Ether has the potential of consolidating in the near future.As Express.co.uk reported,
"The current technical structure will remain negative as long as the price is below $515, but a successful 2-hour close above this level may perhaps decrease the current bearish pressure and open the doors for a fresh upward wave. On the flip side, the recent low of $477.31 may act as a decent support, the next buy zone being around $450. Overall Ether could consolidate in the short term, but it remains at a risk of more losses until there is a break above $515."
Its Important to note that this price prediction was made a long time ago, when Ethereum was still in the $400- $500 range. Recently, he declared the following:
Not saying we should be bullish $btc or $eth, but selling aggressively at these levels and volumes is not a good idea at all. #bitcoin #ethereum

— Aayush Jindal (@AayushJs) February 7, 2019
Ethereum price at $1000  by Joseph Raczynski
Raczynski believes that Ethereum can easily attain the $1000 mark.
The cryptocurrency industry influencer speaking to Finder.com stated that Ethereum will even reach the $1200 mark by the first quarter of 2019.
He attributed his prediction to the popularity of Ethereum's proof of concept among leading institutional investors. Raczynski who is the founder of JoeTechnologit.com added that Ethereum will easily hit the mark due to its large developer pool.
Hey may have considered this due to the future Constantinople hard fork, which will probably be done on February 25,2019.
Ethereum to $1400 by Clem Chambers
The head of ADVFN believes that Ethereum will rally towards the end of 2019 to hit the $1400 mark.
He thinks that Ethereum will perform just like in 2017.
Chambers said Ethereum's future has no relation to the tough 2018 experience. He further views the cryptocurrency bubble of 2017 as preparation of what to expect in the future.
He stated in an article for Forbes:
"The past doesn't predict the future blah blah blah…. But you would be a fool not to watch for Ethereum and Litecoin to start rallying as a potential  signal for the crypto market bottom we are all waiting for and last year it gave plenty of advanced warning, so will likely do so again after the 'Bitcoin is Dead' headlines hit the mainstream press."
Ethereum price at $2500 by Nigel Green
Green's projection is due to three main factors.
First, he believes that increased usage of Ethereum by different platforms will easily propel the crypto to the $2500 mark by 2019 or 2020.
Secondly, Green's projection is derived from the fact that there is a rise in the use of smart contracts by Ethereum.
Lastly, the deVere Group boss believes that the decentralization of cloud computing will play a key role in Ethereum's price in the future. However, due to market volatility, Ethereum has not shown any signs of hitting the bar set by Green.
deVere's Ethereum price prediction was unsuccessful reaching their target in 2018, but will it be possible for it to reach it in 2019?
Ethereum to be $3000 by Steven Nerayoff

The Ethereum's claimed co-founder, but now confirmed as a "guy which helped with legal stuff",  pointed out that billions of dollars are being utilized in the ecosystem and it might have an impact on the crypto's price.
Nereyoff added that Ethereum might reach the $3000 mark considering the number of increasing projects on the platform.
Nerayoff had predicted Ethereum's success to start showing in January 2019 by hitting the $1000. However, the price is far from reality right now.
We've however seen a nice movement in Ethereum's price lately, though the $3000 mark sounds like a dream right now for Ethereum hodlers.
He declared back in 2018 that there would be a flippening between Bitcoin and Ethereum – a flippening that never took place.
Ethereum at $7000 By Olaf Carlson-Wee 
Carlson prediction is based on the nature of Ethereum's programming language.
In an interview with Bloomberg, Carlson said that Ethereum's programming language is more robust and it will contribute to the crypto's growth in market capitalization.
He believes that the expressive language will push Ethereum to surpass Bitcoin's market capitalization in 2019.
However, Ethereum lags behind XRP in terms of market capitalization.
By press time, Bitcoin market capitalization stood at $64,299,979,981, XRP was second with $12, 822, 334, 660 while Ethereum closely follows with $12, 518, 394, 683.
The prediction by the CEO of Polychain Capital is achievable if Ethereum overtakes Bitcoin's market capitalization by holding steady while Bitcoin's value drops. However, industry experts believe that this scenario is impossible.
"In Ethereum, this programming language is much more expressive and its higher level…so what we've seen in Ethereum is a much richer, organic developer ecosystem develop very, very quickly, which has what driven Ethereum's price growth, which has been much more aggressive than Bitcoin…so maybe by the end of 2018."
To note, the prediction was a made a few months ago. Its possible that the Polychain Capital CEO changed his mind until now.
Jeff Reed's More Valuable than Bitcoin Prediction
The cryptocurrency writer did not place a specific figure on Ethereum's value but predicted that the crypto will rise above Bitcoin.
According to Reed, Ethereum has more capabilities and strengths that will make it soar above Bitcoin, which is the top digital asset at the moment.
His prediction is likely to happen because Ethereum is more than just a currency. Ethereum's programming language permits smart contracts to exist and it might make the crypto outperform Bitcoin.
However, for the moment Ethereum is sitting at a $118 value – far behind his competitor.
Brian Schuster's $100,000 Per Ethereum Prediction
This might sound like a Sci-Fi dream right now, as Ethereum is not even $150. But a few people are extremely positive about Etherum's future growth.
The Founder Solutions head's prediction is bullish.
He believes that Ethereum will hit the $100,000 mark because it is a store of value just like the precious gold.
Schuster projects Ethereum to have a market capitalization of $10 trillion.
He adds that based on Ethereum's platform structure, the crypto might become the primary currency for all future digital currencies.
"What if you believe that Ethereum is less like one individual business and more like a store of value, like gold? This gives us a potential market capitalization of roughly $10 trillion, leading us to believe that the price of Ethereum might rise as high as $100,000 per coin. We might even go one step further and say that Ethereum is not like one asset, but an asset to replace all currency that exists." \
Well, Brian – We surely hope your price prediction will come true some day.
What Do Trading View Traders Believe About Ethereum's Price
Mycotoxin, a professional trader on TradingView.com believe its time for a bullish time for Ethereum. He think that the first probable scenario is a drop to $113 followed by a slowly increase to $179. He states that a second path would be an increase to $121 – followed by a decrease to $109 – followed by an increase to $130
Keops, another pro trader from TradingView.com think that in the short term ( today or tomorrow ) – Ethereum will reach a $126 price or more. But for the moment, his analysis doesn't look too good as the ETH price is a bit lower than expected.




Botje11, one of the top traders on TradingView have a more elaborate vision of Ethereum's price. And he was right until now, but his prediction was a bit too quick. He was expecting to sudden increase in price a bit later in February – not really right now. But his TA analysis seems on point and perhaps it could you you.
Best Places to buy Ethereum in 2020
Coinbase
Coinbase is a popular cryptocurrency trading platform based in the United States with an excellent reputation due to its adherence to laid down laws. The platform has exceptional security measures in place, with a good customer base. The exchange supports several cryptocurrencies, including Bitcoin, Ethereum, and Bitcoin Cash. Note that the exchange is not available in all countries. However, if the platform is open in your country, then Coinbase is the most convenient way to purchase Ethereum.
Before you buy Ethereum on Coinbase, you need to create an account and undergo the necessary verification requirements. In the next phase, you will add your payment method. Coinbase allows Credit/debit card or bank wire transfers. Click the "Buy/Sell" and click Ethereum. In the last phase, enter the amount of Ethereum you would like to buy. Coinbase will sell you Ethereum for a fee of 1.49%-3.99% depending on your payment method. Usually, credit cards have a higher cost than wire transfers. If you wish to store your Ethereum coins, you can transfer into a compatible wallet due to security reasons. If you want to trade the asset, then it can stay on the exchange for a while.
Binance
Binance is a leading cryptocurrency exchange that is widely used. The exchange's popularity has grown based on the fact that it has numerous listed cryptocurrencies. The platform supports Ethereum, Bitcoin, Bitcoin Cash, among others. To buy Ethereum on the platform, you need to create an account first. There is no verification required on Binance for withdrawals below 2 BTC per day, and the exchange also offers a mobile app for both iOS and Android devices.
You can buy Ethereum by first adding your preferred payment method. Binance accepts the use of credit cards to buy Ethereum. The exchange has partnered with Simplex to power the purchase of cryptos through credit/debit card. Binance will charge you 3.5% per transaction (10 USD minimum). Depending on your location, Binance can offer you other options of buying Ethereum using other cryptocurrencies. Over the past few months, Binance-branded fiat-to-crypto options have emerged, catering to various countries across the globe.
KuCoin
KuCoin is a popular cryptocurrency exchange with support for various cryptocurrencies. The exchange supports Bitcoin, Ethereum, and other digital assets. KuCoin is also known to support popular stable coins like USDT, USDC, TUSD, PAX, and DAI. The exchange has also issued its token called KuCoin Shares (KCS). To buy Ethereum on the exchange, you need to create an account first. Creating an account is easy because you only need your email, username, and secure password. You will then enable the two-factor authentication feature for securing your account.
To buy Ethereum, you can use a credit/debit card. Recently, KuCoin partnered with payment solution provider Simplex to power credit/debit card purchase of Ethereum. You can access through the "Assets" button. With a debit/credit card, you can buy BTC, ETH, XRP, BCHABC, and LTC with both USD and EUR.
Apart from buying Ethereum using debit/credit, you can trade other supported cryptocurrencies with Ethereum. For example, a popular pair is ETH/BTC. You will need to deposit Bitcoin first. Remember that before you make your first deposit, ensure you have first completed the Google 2FA verification and that you've set the trading password for your account. Otherwise, you won't be able to get your KuCoin deposit address. To deposit, go to the navigation bar at the top of the website and click Assets then Deposit. You will then be given a deposit address that you will copy and navigate to your favorite wallet. After the deposit has reflected, you can trade it with Ethereum.
Which are the best ETH pools? 
SparkPool
SparkPool is a global Ethereum mining pool initially called Ethfans. Currently, using a PPLNS system with a minimum payout of 0.05 ETH with a 1% fee. All the settlements are real-time. Apart from Ethereum, this pool supports mining of Beam and Grin cryptocurrencies. To secure your earnings, SparkPool uses cold and hot wallets. This is probably the best ethereum pool for now with a 52 TH/s and 28.6% of the known hashrate.
A majority of the coins is stored in a cold wallet thanks to enhanced security features that keep hackers at bay. Accessing this pool has been simplified after developers came up with a mobile application. The application is compatible with both Android and iOS devices. The application dubbed SparkHub allows you to manage your assets through a built-in decentralized wallet.
Ethpool/Ethermine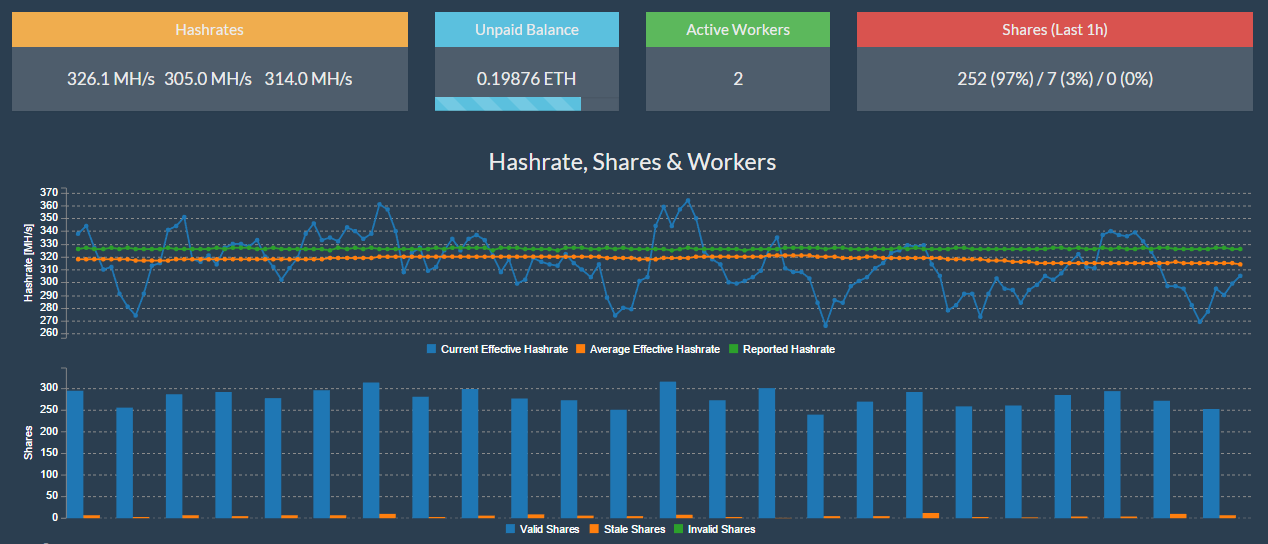 Ethpool/Ethermine are not the same Ethereum mining pools. However, they have striking similarities. The two platforms are high ranking and reputable pools. It is worth noting that the two pools control about 23% of Ethereum hashing power. This is another great ethereum pool that you can pick for ethereum mining. Currently, we can say that ETHpool has been one of the oldest and the best ether pool that there is. The Ethpool payout depends on your hashrate, but its surely better than Nicehash.  However, its recommended that the ethermine minimum payout to be at least 1 ETH – otherwise there would be a fee;.
Ethpool is a global mining platform with servers in parts of the United States, Europe, and Asia. Ethpool is a predictable solo mining pool where 99% of the block reward is credited to the miner who contributes the most to the pool. As a result, Ethpool has set a unique reward system. The Ethpool platform has detailed global and per-worker statistics that are easy to understand for both experienced and new miners. The mining fee stands at 1%. Users of this pool also get access to a professional helpdesk.
On the other hand, Ethermine does not differ from Ethpool. The platform supports instant payouts. A user receives payments in Ethereum once the configured payments threshold has bee attained. This pool also supports anonymous mining with an efficient mining engine and low orphan rate.
F2pool
F2pool is a multi cryptocurrency mining pool that supports Ethereum and Bitcoin. The pool gained the 3rd position on our best ethereum pools articles as its one of the oldest, most respectable ether pools and because they have mobile applications.The pool comes with a mobile application which is compatible with both Android and iOS devices.
The application allows a smooth verification of data on the go. With F2Pool each supported cryptocurrency has different commission alongside a minimum withdrawal amount. All payments are automatic once the minimum payout has been achieved. However, there is an exception when you want to withdraw a minimum amount that does not meet the threshold. Just contact the team and they will advise. Online reviews further indicate that the platform has one of the best customer support services. F2pool is the 3rd biggest ethereum pool with a 10.6% of the hashrate at time of writing. The only 'issue'that F2pool have its the pool fee with 2.5%.
DwarfPool
DwarfPool controls about 2% of Ethereum mining hashing power. It allows mining of Monero, Dash among other assets. The pool has dedicated serves distributed across the globe. You get a chance to select the closest server near you. Getting started with DwarfPool is easy because there is no need for registering while monitoring of rig can be done through the email. This mining pool has some of the best payment structure as all payments are automatically carried out on an hourly basis. There are several payment systems on this pool. For Ethereum it is recommended to use HBPPS. Dwarfpool mining pool commission for the token is 1.0% and 1.5% for Monero. The reason why we chose this pool is the fact that they have a low payout structure and they explain properly how to start mining ethereum.
2Miners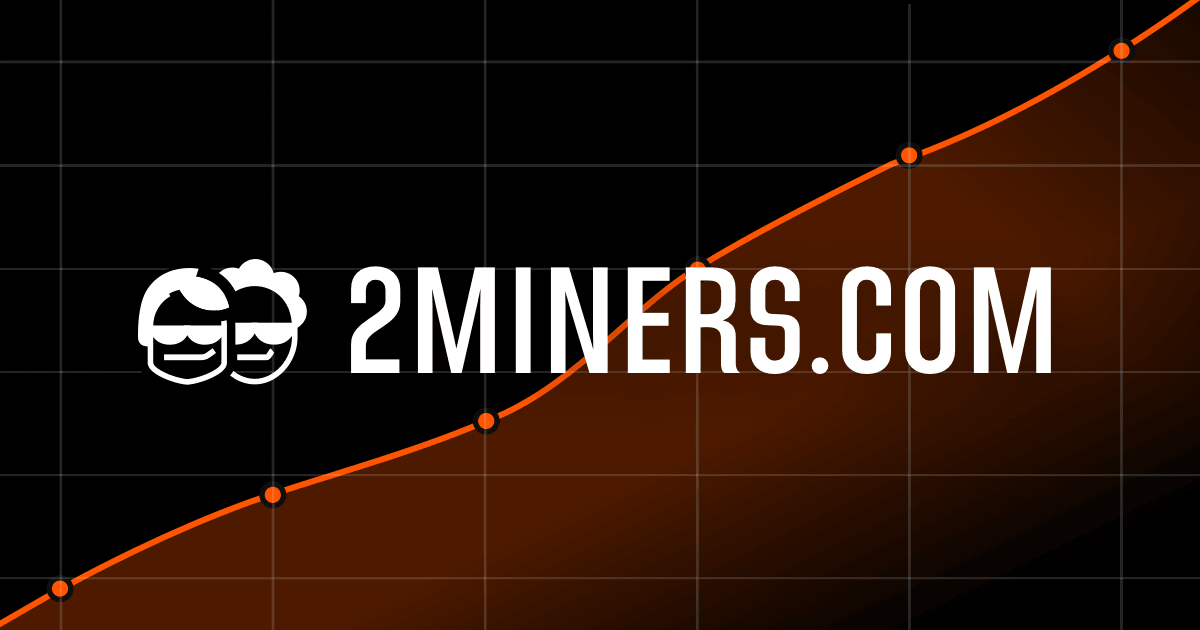 2Miners is an Ethereum mining pool that supports other assets like ETC, EXP with a 0.5% fee for PPLNS and 1.5% for solo. The pool has dedicated servers in USA, Europe, and Asia. This pool also supports Nicehash. 2Miners has a dedicated port making it 100% compatible with Nicehash stratum. It worth pointing out that 2Miners is Nicehash officially recommended pool.
The rig monitoring has been made easy thanks to email and Telegram notifications. This service is free of charge for any amount of mining rigs. In case you encounter difficulties, you can contact the 2Miners team through Telegram chat or leaving a Zendesk ticket. 2Miners is also ideal for beginners as it comes with a guide on how to mine Ethereum. Why we consider 2Miners.com one of the best ethereum pool even if they're not in top 10 based on hashrate? Because you can solo mine ethereum based on their setttings.  Their support is active on Telegram and its easy to start mining ethereum with 2Miners. That's why we consider that 2miners are among the best eth pools.
Determining the price of Ethereum at this moment is not an easy task, but the cryptocurrency has the potential to rise.
Ethereum platform provides room for development and deployment of other coins alongside untapped dApps. Ethereum smart contract feature means that the currency is growing steadily.
To determine the future of Etheremum, there is a need for viewing it more than just a normal coin like Bitcoin. It is essential to look at Ethereum's underlying structure and a detailed technical analysis to predict how its 2019 will end.
Image Source: Cryptocoinspy
Subscribe to our Newsletter to be a part of our future $1,000 per month contests.
[mailpoet_form id='1']