Exchange tokens have been around for some time now. However, 2019 has seen a surge in popularity of exchange tokens. With new trading platforms coming up, we should expect to see a rise in exchange tokens. In most cases, exchange tokens play a similar role across different trading platforms. Notable uses of exchange tokens include paying trading fees and share of exchange profits. Additionally, exchange tokens are a convenient way to increase liquidity.
The exchange themselves have also adopted measures that work to drive demand for their tokens upwards. This includes only accepting the exchange token for participating in IEOs and implementing lottery systems. This is for entry into IEOs that incentivize holding a specified amount of an exchange token for a specified period. Binance Coin has been the most successful exchange token to date. In this guide, we look at the best exchange tokens in 2019.
Binance Coin
Binance Coin (BNB) is the most popular and successful exchange token to date. It is the native token for Binanace cryptocurrency exchange. BNB runs on the Ethereum blockchain with ERC 20 standard. Binance is among the leading global exchanges with a good user base and exciting products. You can trade BNB for other cryptocurrencies on Binance and other supported exchanges. On the Binance exchange, BNB goes towards reducing trading fees. When users pay trading fees with BNB, they enjoy discounts. Additionally, the token pays for exchange fees, listing fees, and any other fees on the Binance exchange. Additionally, Binance has positioned BNB as the only method you need to take part in the Binance Launchpad meant for fundraising. The value of BNB will, therefore, grow as many projects opt for the Binance Launchpad as the ideal method of fundraising.
Binance Launchpad has seen some successful token sales including BitTorrent, Fetch.AI, and Celer Network. Recently Binance had initiated lottery draws for receiving the right to participate in future launchpads IEOs. BNB's popularity is also courtesy of notable partnerships with leading global organizations. One remarkable collaboration is with Asia's live video streaming platform, Uplive, which sells virtual gifts for BNB tokens to its 20 million users.
During the launch of BNB, Binance outlined a repurchase plan where it will use 20% of its profits to buy back BNB tokens, and burn/destroy them until a maximum of 50%, or 100 million, BNB tokens are repurchased. In July 2010, Binance destroyed $23.8 million worth of its team BNB tokens. By the time of writing this article, BNB was trading at $28.33 with a market cap of $3,093,256,405, placing it in the eighth position.
KuCoin Shares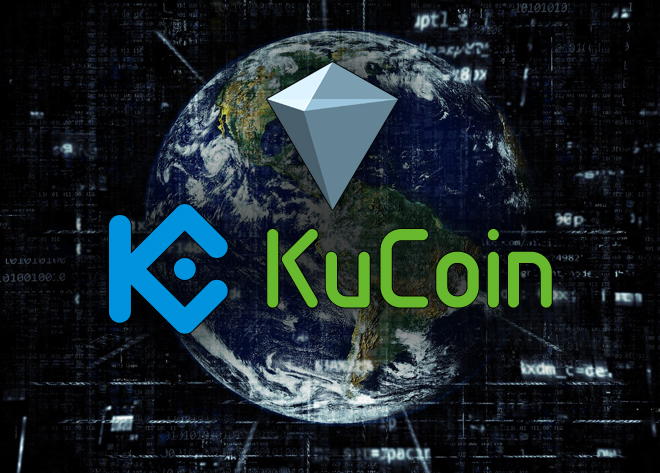 KuCoin Shares (KCS) are the native currency of the KuCoin trading platform. KuCoin uses KCS to reward users based on the success of the exchange. The token is built on the Ethereum blockchain with ERC20 standards. Note that the dividend payment is directly proportional to the number of KCS one holds. Users with KuCoin shares get exclusive services like investment consultation, personalized customer services, discounts, among other benefits.
Recently, KuCoin announced its IEO platforms where KCS will be used by investors planning to take part in fundraisers. KuCoin distributes 50% of the trading fees to KCS holders in the form of KuCoin Bonus daily. Note that the minimum quantity of KCS holding for receiving a 1% discount on the trading fee is 1000 KCS coins. The maximum discount on the trading fee that KCS holder can get is 30%. By the time of writing this article, KuCoin Shares was trading at $1.35 with a market capitalization of $120,160,784. The asset sits in the 59th position.
On the KuCoin exchange, you can trade KCS with various assets. Popular trading pairs include KCS/BTC, KCS/ETH, and KCS/NEO. The KuCoin exchange user base is growing, with new cryptocurrencies being added regularly. This growth is setting up KuCoin Shares to greater heights. KCS is a good investment plan because it's trading volume will grow as the daily trading volume on KuCoin. Hence, trading fees collection grows and thus, the size of dividend payout grows.
BTMX
Bitmax Token (BTMX) is a cryptocurrency token issued on the Ethereum platform. The token is a product of BitMax cryptocurrency exchange. Bitmax is an Innovative Global Digital Asset Trading Platform. This global exchange serves both retail and institutional clients. The BTMX token is a non-refundable functional utility token that serves as a unit of exchange between participants on BitMax. Generally, BTMX offers convenience and secure mode of payment and settlement between participants on BitMax. According to BitMax, BTMX does not represent any shareholding, participation, right, title, or interest in the BitMax foundation.
The whitepaper clearly states that the distributor which issues and sells BTMX shall be an affiliate of the exchange. BTMX has a total supply of 10 billion BTMX and a total of 272, 011, 968 BTMX in circulation. By the time of writing, BTMX was trading at $0.10521. According to the BitMax token whitepaper, 49% of total issuance is for pre-distribution. On the other hand, 51% would be released and distributed to incentivize users daily to participate in transaction mining. Investors can acquire BTMX through "trading mining" model. Users are eligible to receive BTMX incentives based on the trade volume of their user account. Investors can also buy BTMX on the exchange under various trading pairs like BTMX/BTC, BTMX/ETH.
HT
The Huobi Token is issued by Huobi cryptocurrency exchange. Huobi is a leading digital trading platform with a large user base. The HT is for purchasing monthly VIP status plans for transaction fee discounts, vote on exchange decisions, gain early access to special Huobi events, receive crypto rewards and trade with other cryptocurrencies listed on the Huobi exchange. Huobi launched the tokens as a response to strict regulations by the Chinese government. This was part of a strategy to recover its user base after tightening rules in China, something that greatly affected cryptocurrency trading.
Recently, Huobi burned about 14 million HT in what the company cited as improving market conditions and sales growth. The move's intention was to stabilize the currency's price, as well as create an incentive for users to have the token by curbing inflation. By the time of writing this article, HT was trading at $3.99 with a market capitalization of $199,586,272. The token lies in the 37th position among cryptocurrencies. At the moment, 60% of the total supply of HT is currently in public circulation. Another 200 million HT, 40% of the total amount, was set aside upon launching the token. 20% goes toward user rewards Huobi operation. The other 20% acts as the team reward.
The most comfortable place to buy Huobi Tokens is on Huobi. They have many trading pairs available. However, for most U.S. users, owning HT can be a challenge. The token has listed on LBank and Gate.io. Huobi supports trading pairs for Tether, Ethereum, and Bitcoin.
Conclusion
As the cryptocurrency sector expands, the number of trading platforms coming up is also on the rise. After the success of BNB, many exchanges will want to set up their tokens to power operation. We should expect a boom in exchange tokens as the new phenomena in the cryptocurrency sector.
Subscribe to our Newsletter to be a part of our future $1,000 per month contests.
[mailpoet_form id='1']