Lambda (LAMB) is a cryptocurrency token that operates on the Ethereum platform. LAMB is the native token of the Lambda blockchain. The platform is a high-speed, secure and scalable blockchain infrastructure project that offers infinitely scalable data storage capabilities to decentralized applications. We found them while we were doing research for the next 100% increase cryptocurrency. The cryptocurrency had a massive surge, making its way among the top 100 in a blink of an eye.
The project seeks to achieve Multi-chain data cooperative storage, cross-chain data management, data privacy protection, Proof of Recoverability of data, Provable Data Possession, and distributed intelligent computing. All these capabilities are achieved through the logic decoupling and independent implementation of Lambda Chain and Lambda DB. Furthermore, through smart contracts, Lambda Network wants to build a marketplace that links researchers directly to their funding, enabling brand new applications in research crowdfunding.
Additionally, decentralized applications that will run on Lambda will be able to save data in different chains and database platforms. In the end, Lambda wants to process several millions of transaction per second. The decentralized storage system is built to enable the privacy protection of sensitive data.
Lambda Features
Lambda project has an IoT-oriented system means for data collection, data transmission, data storage, data computing, and data transaction, which consists of Lambda Agent, Lambda CEP, Lambda DB, and Marketplace. The project has a network integrating all-time series data throughout the world. Here, data owners can sell their data using smart contracts in the marketplace. Furthermore, Lambda DB establishes a special logic structure, where all component units link to form a loop with a fixed length, whose maximum value unit is linked with the minimum value unit.
Vital Roles in the Lambda Network
Lambda network has assigned various role within its network to aid the realization of the vision. We have the storage miner which offers storage space renting service. On the other hand, we have the validators who offer verification services to data integrity proof and package transactions for the block. Additionally, the Lambda consensus network is a trusted mechanism that guarantees the integrity and security of data. It replaces the brand endorsement of centralized storage and completes the relevant technical process of data security and integrity verification through the Lambda PoST.
Product

The Lambda Chain consists of three different layers: the MainChain with the Nominated Proof of Stake Consensus Mechanism, the WorkChain, and the ShardChain. Notably, it has adopted the Byzantine Fault Tolerance consensus. The Lambda Protocol distinguishes three different actors: the Nominators, who own tokens and can stake them to Validators, the Validators, which perform transactions and engage in block creation and the Fisherman, which are some kind of bounty hunters.
Lambda Services
The Lambda network has detailed the following services in its plan.
Mobile And Web Wallet. The wallets are created automatically and synced between devices with an encrypted cloud backup. The wallet is a gateway to the Lambda Network applications and features. Additionally, we have third-party plugins to the application so that they can feature their own apps prominently within the network.
SkyLab Services Integration. The SkyLab platform is fully integrated as a third party application with the Lambda Wallet. It reviews each application for identity verification and ensures that the information a user provides is consistent with a single real-world identity.
Grant Funding Delegation DAO Contract. This delegation contract is for governing both the Lambda Research and Lambda Ecosystem grants. This is a public contract that goes through a period of review before hitting the Blockchain.
Research Grant Issuance. We have a standard interface for developing grant issuance contracts capable of tracking.
Research Grant Blockchain Explorer. It is an explorer in the Lambda Wallet for granting institution, application for the grant, the grant recipient and the associated Git repositories.
Funding Opportunity. The network included a funding opportunity that includes a marketplace explorer for finding new grant opportunities within the network.
Research Efficiency Analysis Explorer. The wallet includes a basic analysis of citations. Lastly, we have the Miscellaneous Network Contracts that meet specific research and funding institution requirements.
Team
Lambda has established a central entity responsible for determining the rules and parameters. The entity is dubbed the Lambda Council. The Council is made up of founding members.
He Xiaoyang is a co-founder of Lambda. He is a Chinese entrepreneur and software developer. Xiaoyang is also the founder of OneAPM. Li Monan is also a co-founder of Lambda and also a Chinese software engineer. Prior to joining Lambda, he founded two other tech companies. He Bingquing is another co-founder of Lambda and previously started OneAPM together with He Xiaoyang.
Other Lambda co-founders include Guo Hongquiang, a machine learning expert. We also have Gao Haiquiang, a computer science Master graduate, and Haijun Zhao, also from OneAPM. Among the advisors of Lambda are Tian Jia, an entrepreneur. We have Sun Zhongying, a C-Level tech executive and Liu Chunhua, a security expert.
Lambda ICO Information
The Lambda token will be a maximum of 10 billion Lambda in distribution. The token is a standard ERC20 token with the price of 1 LMDA=0.0002 ETH. Total sale issue cap stands at 3.2 Billion and presale issue cap is 500 million. Under the token distribution, the token sale is 32% of the tokens while the research grant stands at 16%. Similarly, The ecosystem grant is also 16 % while the token sale costs and bounty program stands at 4% while the company has been allocated 30%. Lastly, the advisors have an allocation of 2%.
Strengths 
Lambda has a strong investor base such well-known blockchain investors like FBG Capital, Kosmos, Neo Global Capital. This strong investor base is useful when it comes to motivating a broader audience to participate in the ICO. Notably, there are lock-up periods for the team and early private equity investors, which protect ICO investors.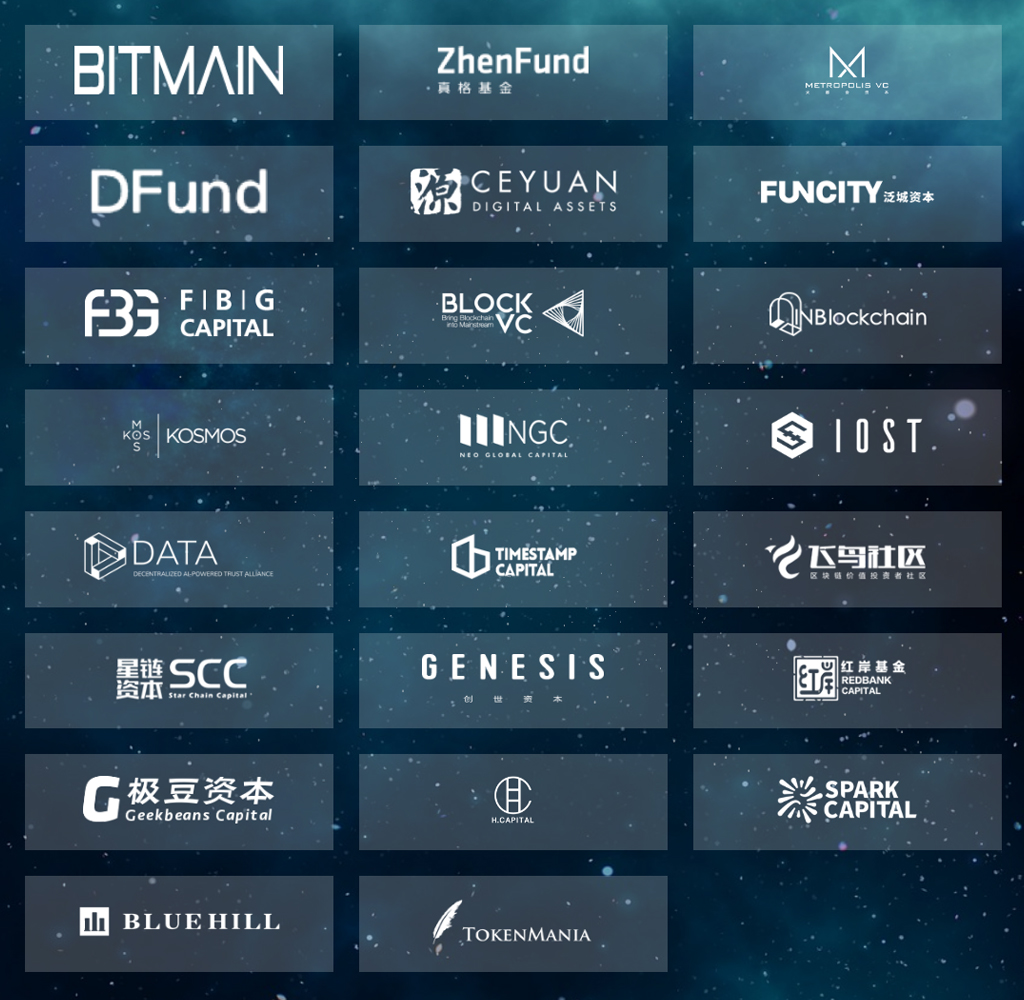 Weaknesses
On paper, the Lambda project claims that it can implement millions of transactions per second. However, this is very challenging to roll out in reality and to reach such a number under real-world conditions. ICO projects that write such claims into their white paper risk failure.
Conclusion
In conclusion, the Lamada Network aims to cause a disruption in the 1.1 trillion research market. They have a strong tech team and a very distinct vision which leverages Blockchain along with other cutting edge technologies. Eventually, this combination can help the team achieve their goal and go beyond.
Subscribe to our Newsletter to be a part of our future $1,000 per month contests.
[mailpoet_form id='1']