When it comes to cryptocurrency taxes, most jurisdictions across the globe remain ambiguous. However, some countries like Malta and Puerto Rico are clear when it comes to taxation of cryptocurrency holdings. They do not tax individuals for owning cryptos. This guide takes a look at how leading global nations have approached cryptocurrency taxations.
Note that most nations require cryptocurrency holders to adhere to three key taxation systems. We have the income tax, company tax, and capital gains tax. Income tax refers to all non-incorporated entities that get cryptocurrencies as income.
Company tax is for enterprise type operations. These operations are large scale and transact in huge amounts of cryptocurrencies, like mining firms.
Lastly, the capital gain taxes are for cryptocurrency traders who exchange digital currencies with the aim of making a profit. A look at most nations shows that they split capital gains taxes into short-term and long-term gains categories depending on a given criterion.
Despite cryptocurrency taxation being in the infancy stage, most countries have advanced capital taxation schemes. Calculating the cost basis of a stock trade is simpler than dealing with the cost basis for cryptos. In most countries, digital currencies are viewed as a product. In simple terms, when crypto is exchanged for another, the cost basis for the two has to be set up in the currency taxation. On the other hand, when you exchange cryptos for fiat, it is simpler. The cost basis will be established in the same currency you pay taxes with.
What is a Taxable Event?
A taxable event refers to the sale of cryptocurrencies for profit. Additionally, moving cryptocurrencies can fall under taxable events based on the jurisdiction. In the event you don't gain any money on crypto, your taxes are written off based on your country of residence.
It is always advisable to seek the opinion of tax experts to understand how your digital currency will be taxed. This will help you avoid strict penalties applied in various jurisdictions. Here is how specific countries approach cryptocurrency taxations.
USA
The United States tax regulator, the Internal Revenue Services has classified cryptocurrencies as property. For this case, crypto holders are subject to capital tax gains. The period will depend on how long you held your crypto before making a profit. If you make a profit from your cryptocurrency within a year, you get a short-term capital gain tax. Long term capital gains are for users who have held on cryptocurrencies for more than a year. The rates range between 0%, 15% and 20% based on the tax bracket.
At the moment, the US Congress is reviewing the Cryptocurrency Fairness in Taxation Act. If the bill sails through, cryptocurrency transactions below $600 will not be subjected to taxation.
Canada
The Canada Revenue Agency classifies cryptos as commodities. Therefore, digital currencies are subject to business income or as a capital gain (or business loss and capital loss, respectively). The North America country also levies a 50% capital gains tax to any cryptocurrency taxation. The tax only applies to buy-and-hold investors. Furthermore, most crypto activities are outside the scope of VAT in Canada.
Mexico
At the moment, Mexico's cryptocurrency regulation scheme is a work in progress. However, the government appears to be friendly towards Bitcoin.
UK
A recent law amendment in the UK saw cryptocurrency transactions being exempted from VAT fees. Notably, regulators classify cryptocurrencies as assets but not legal currencies. They are therefore subject to income tax or capital gains based on various factors. Cryptocurrency miners part with a 20% corporation tax rate. Furthermore, in the UK any crypto to crypto trades you make will be taxed :
Belgium
Belgium taxes investments by individuals that are viewed as 'speculative in nature' at 33%, plus local surcharges. Tax is exempted in cases where an investment is not speculative and outside any professional activity. Furthermore, tax losses are taxable. Note that this model can or may not apply to crypto holders based on their activities. On the other hand, professional crypto holders are taxed on a progressive scale from 25% to 50%, on top of local taxes and social security contributions. Currently, all cryptos are exempted from VAT in Belgium.
Switzerland
In Switzerland, Bitcoin is a foreign currency. For this case, the state applies the Swiss Wealth Tax to any digital currency. At the moment, stakeholders are finalizing on a coming up with a comprehensive taxation code. The Swiss law also requires crypto holders to declare their cryptos in the annual tax forms. No other taxes currently apply to Swiss traders of cryptos.
Spain
Spanish authorities treat cryptocurrencies as capital assets. This means that all profits from cryptos are taxable. Companies are required to pay taxes on cryptocurrency gains from holdings. At the moment, Spain has no clear guide on cryptocurrencies and VAT. Most digital assets are not subject to VAT.
The Netherlands
Authorities in Holland are planning to classify Bitcoin and a barter item. Therefore, crypto owners are not required to license their activities or meet any sort of compliance regulations. The government also views gains and losses from exchanging cryptos as a business activity hence subject to tax as business income. Cryptocurrency mining falls under this category. The Netherlands doesn't apply VAT to cryptos.
Germany
Germany has not specified cryptocurrency laws on taxation. Based on various factors, crypto holders may incur capital gains and income tax, or not at all. Cryptos held privately are taxed differently from cryptos reserved as business assets. There is a likelihood that individually held cryptocurrencies may be treated as assets. They are taxable under current capital gains taxes, Germany doesn't apply a VAT tax to cryptocurrencies.
France
France has some of the highest cryptocurrency taxation rates. Single trades are taxed at a flat rate of 19%, as well as a social contribution of 17.2%, which works out to an all-in rate of 36.2%. For companies, the profits from cryptocurrency speculation and mining are considered to fall under the general corporation tax regime for profits and losses. Furthermore, VAT laws apply to miners as a 'supply of services. Purchasing goods and services with cryptos is also subject to VAT.
Italy
Italy has no comprehensive tax code. However, the Italian Tax Authority has issued general guidance for taxing cryptocurrencies. Speculative tax activities are subject to a rate of 26%. Companies and crypto holders are subject to commercial taxes. Furthermore, transfers of cryptos are also subject to taxes.
Sweden
Sweden's crypto tax laws are in line with the US and the UK. If one makes a profit from cryptos, then it is a taxable event. At the same time, miners in Sweden are subject to the same laws that govern other businesses. Most digital currencies are also outside the VAT laws. However, if cryptos are used as legal tender, VAT should be collected by the seller.
Russia
Russia has no specific laws for individual crypto investors. Comprehensive tax laws are a work in progress. Recently, the government began drafting a framework to regulate and tax large crypto mining operations. With the new law, taxpayers will have a clear picture of the future of taxation.
China
In 2017, China banned crypto exchanges and Initial Coin Offerings (ICOs) indefinitely. It is not clear if the country will ban crypto ownership. The ban is to fight money laundering through the crypto sector. The ban will likely not be permanent, but they will remain as Chinese authorities work on the new tax code.
Japan
Japan considers Bitcoin as a commodity. All crypto investors are subject to all of the normal taxation models: income tax, capital gains tax, and company tax.
South Korea
South Korean regulators are currently exploring a range of taxation options like VAT, gift taxes, income tax, and capital gains tax.
Thailand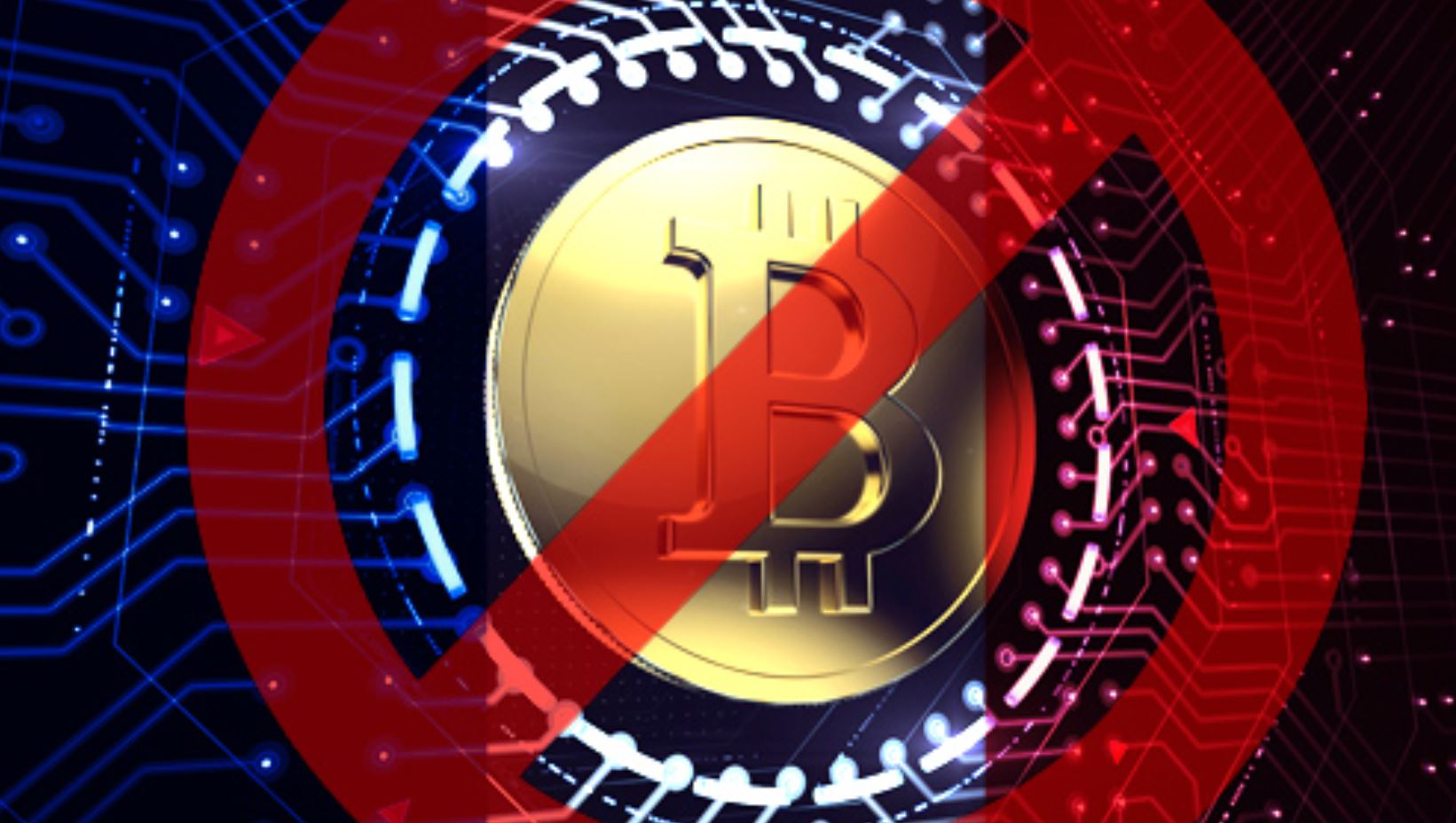 Bitcoin was banned by Thai authorities in 2013. However, the digital asset was re-allowed in 2014 but under strict laws. Bolivia has also bane]ned Bitcoin permanently. According to Bolivian authorities, the move is aimed at curbing money laundering through the cryptocurrency sector.
Israel
Israel has classified cryptos as assets. However, the country is working on comprehensive taxation laws.
Australia
Cryptocurrencies in Australia are now exempted from the goods-and-services tax. This comes at a time when Authorities ended the double tax on cryptos.
Brazil
In Brazil, cryptos are assets. Users are subject to a 15% capital gains tax on profits.
Venezuela
Venezuela which is in an economic crisis requires crypto investors to pay taxes to help in raising funds. A decree issued by the troubled government never entailed any specific set of tax laws.
Conclusion
As seen above, most countries consider cryptos as assets. Most nations are yet to classify cryptos as real currency. However, most jurisdictions are still working on comprehensive tax laws for the crypto sector.
Subscribe to our Newsletter to be a part of our future $1,000 per month contests.
[mailpoet_form id='1']