Settling on the next big cryptocurrency can be a challenge considering the fact that the market has dozens of coins with new ones coming out almost daily. Most of these coins are not successful and end up crashing. In most cases, volatility and regulations usually affect the potential growth of any cryptocurrency.
However, we have some pointers that indicate if a cryptocurrency will be successful or not. Here is a guide that will help you in identifying the next big cryptocurrency.
Price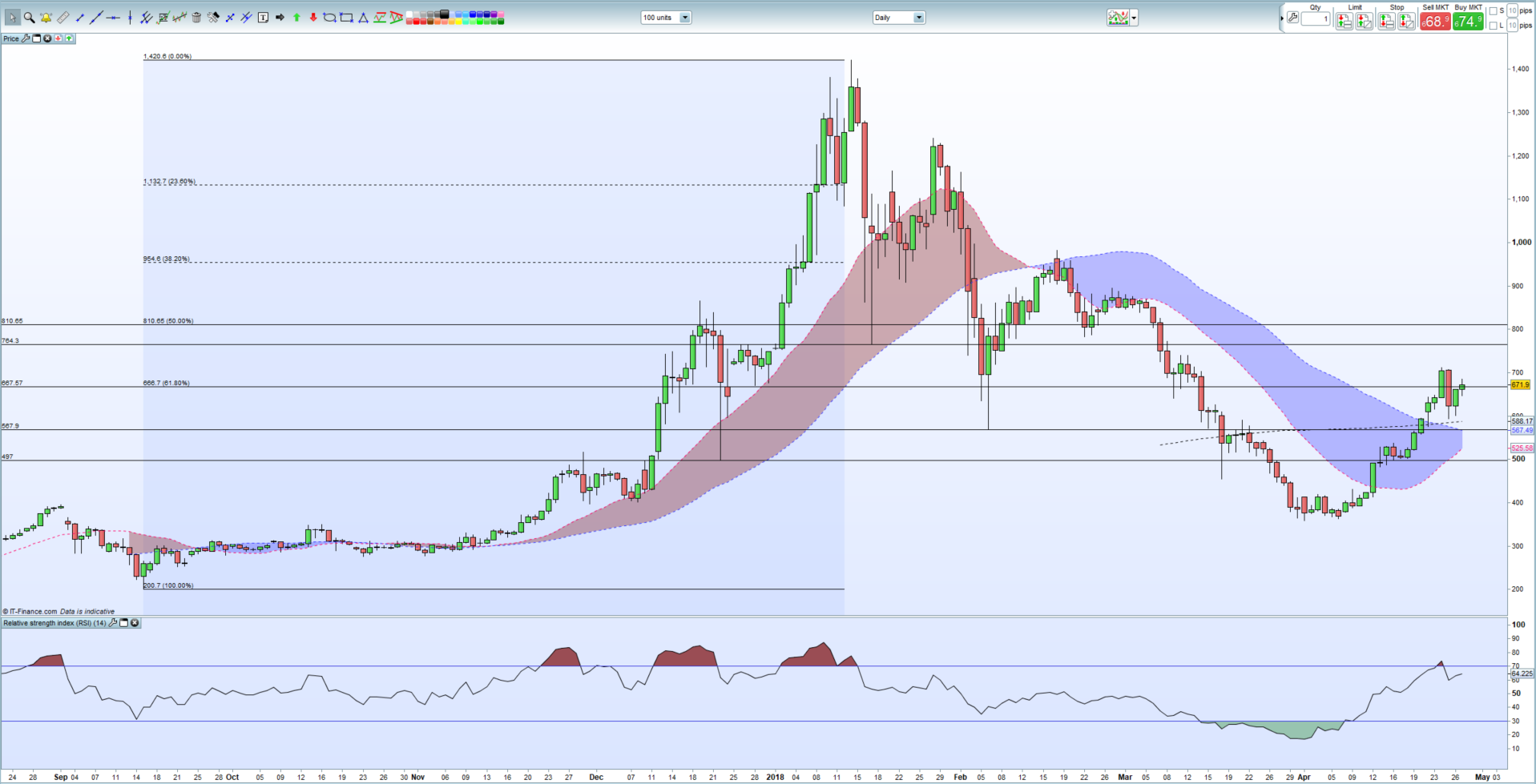 Price of any cryptocurrency is a crucial element. In this case, lowly priced tokens are the best bet. Cryptocurrencies that are below one dollar are the best option as they allow you to spread your risk. You can invest in several cryptocurrencies which might be profitable in the future. This tactic is ideal for individuals without a lot of capital for investment. A good example is RubleBit that increased 522% over 7 days along with Cyder which had an increase of 7,412%.
In identifying the next big cryptocurrency, the market capitalization of the coin is also vital. Note that in case the market cap is around $5 million, that's a good investment opportunity. Use credible platforms like CoinMarketCap.com to check the cap of your preferred coin.
Potential of Mass Adoption
A cryptocurrency that seeks to solve real-world problems has a great potential for mass adoption. This means that the crypto can attract institutional investors something that will shoot the price up. Look for a cryptocurrency with practical use. You need to invest in a technology that everyone knows about. Coins like Ripple's XRP have the potential of being the next big cryptocurrency based on its focus on the banking sector.
Additionally, look at a coin that can be adopted as a currency. You can therefore easily detect the prospects of such a coin in the future. Basically, the crypto should have an edge over other coins in the market.
Development Team
The development team can tell you if you a cryptocurrency will be the next big thing. The development can also tell you more about the credibility and legitimacy of your preferred cryptocurrency. By studying the team, you will understand the team's dedication towards guiding the project to new heights. If the team falls apart, a cryptocurrency with good potential will crash.
You can always research the development team on Reddit and Linkedin. For example we have the OneCoin that had some buzz around it, however, it later emerged that the development team was part of BigCoin, a Ponzi-scheme.
Sufficient research will save you from putting your money in fraudulent coins. Furthermore, when the team is anonymous, that should be a major concern. Credible projects should have information on developers available easily. You can also get more information about the team from the project's whitepaper. A good whitepaper should have details on the team, their vision, the scope, and lastly, new or existing markets. Basically, a whitepaper is a detailed roadmap that explains how the team plans to achieve their goals.
Supply
Cryptocurrencies are also subject to supply and demand. Note that a majority of coins usually have a pre-determined maximum supply before being released. In most cases, the maximum limit is reached through mining and no new tokens are produced. However, if cryptos continue to attract interest with a fixed supply, then the price will eventually go up.
Just before investing, look at the total supply and the current circulation. You can check the total supply of a cryptocurrency by visiting its official website. The website will also have information on when the next supply will be out. Generally, it is good to focus on low circulation supply rather than endless supply.
Exchanges
For a cryptocurrency to be traded, it needs to be listed on an exchange. Market forces propelled by exchange listing will always determine the value of a given cryptocurrency. A cryptocurrency' visibility is also affected by the number of exchanges it is listed on. Look at the reputation of the exchanges that have listed your potential big cryptocurrency. This is a perfect indicator of the cryptos future success.
It is key to point out that before being listed on a top exchange, a cryptocurrency should have key partnerships for mutual benefits. For example, cryptocurrencies that are in partnerships with government institutions are the right bet when it comes to investments. Additionally, cryptos can partner with an existing business, something that increases interest from investors.
Online Community
Cryptocurrencies online support will tell you if the coin is worth investing in or not. Since cryptos are digital, its community is mostly online on platforms like Reddit and Bitcointalk. Look at the hype around this specific cryptocurrency. Hype plays an important role in driving the price of the cryptocurrency.
Keeping tabs with the online community will help you avoid bad investments. With online communities, you are able to get the first-hand experience from other crypto enthusiasts on whether an asset is worth it or not. The online community tends to have mature discussions and development related news on the crypto market. For this case, we recommend the use of Reddit.
Conclusion
Investing in cryptocurrencies is highly risky. The market is characterized by high volatility and it becomes hard to make a prediction on how a cryptocurrency will fare on. However, if you follow all the laid down procedures you will be on the right track. To invest in a future project, look at the lowly priced cryptocurrency where you can spread your money. Pay attention to supply and demand and the possibility of mainstream adoption. All this information will be available in a whitepaper.
Regardless of the outcome in your investments, you must be in a position to manage the risk. Always do your research, monitor price, volume chart data and you will be good to go.
Image Source: hacked
Subscribe to our Newsletter to be a part of our future $1,000 per month contests.
[mailpoet_form id='1']