TradingView is a web-based charting and social network platform used by traders and investors. This platform allows you to explore a wide range of tools and interact with traders from the globe, discuss trading ideas and place live orders. You will find basic price charts, advanced spread symbols, overlayed strategy backtesting among other tools.
TradingView subscribers get an in-depth analysis of cryptocurrencies alongside alerts about important news within the digital currency sector. The platform is considered the leading trader community concerning all major tradable assets, stocks, forex, indices, and futures. You can access the service through a mobile app for iOS,  Google Chrome Browser App and an Android application. In this article, we look at the TradingView review.
Getting Started with Trading View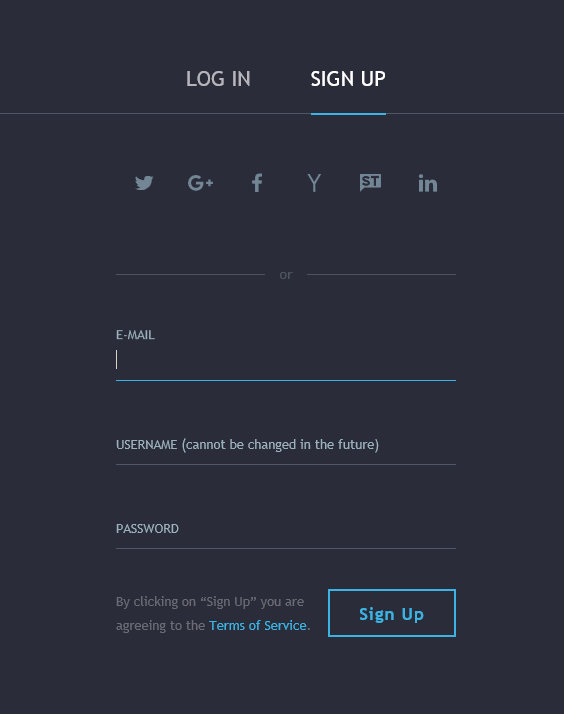 The platform allows users to sign up anonymously. All you need is to provide a username, email and then a strong password. You will then verify your email and start using the service. TradingView has different pricing plans based on an investor's needs. We have the free, pro, pro+ and the premium plans. The free plan does not differ much much from paid options.
Free members get limited charts per layout, limited indicators per chart, lack extended trading hours data, and slower data flow. To enjoy the pro plan, you will have to part with between $9 to $15 a month. Features under this plan include unlimited indicator templates and enhanced watchlists. The Pro+ will cost you between $19.95 to $29.95 per month. The premium plan goes for $39.95 to $59.95 per month. Most of the features between the plans are the same but only differ in terms of size. Note that some features are exclusive to certain plans, like server-side SMS alerts, are exclusively available to premium members.
Trading View Features and Tools
TradingView is ideal for beginners and advanced traders. The website is intuitive for navigation. To aid the process of analyzing the market, TradingView has developed a number of vital tools for investors. In this TradingView review, we look at the outstanding features.
Cryptocurrency Charts
On the TradingView website, we have seven different categories of market ranges. We have indices, futures, currencies, bonds, CFDs, stocks and cryptocurrencies. In this Trading View review, we focus on cryptocurrencies. On the platform, we have 303 listed cryptocurrencies alongside their trading charts. You can search your preferred cryptocurrency on any exchange. For example, if you are looking for Bitcoin, just enter BTCUSD or any other pair in the search bar. TradingView will then display a list of all supported exchanges. You will then select the one you want to analyze. The available cryptocurrency charts offer in-depth-analysis, time frames, comparison of support and resistance levels, Fibonacci levels among other options.
If you are a beginner on TradingView, we have features to help you practice before you start trading. To access this feature, click on the interactive chart of your choice and choose "trading view paper trading" on the bottom of the window where you find the connectable brokers.
Technical Indicators
TradingView has an extensive library of technical indicators for cryptocurrencies. The indicators are constantly being added. To add an indicator, simply click 'Insert Indicator' and search for the corresponding tool. Note that the available options can be overwhelming in the "Indicator & Strategies" popup. However, do some research and find what works for you. You can use community produced indicators for easier understanding.
Cryptocurrency Screener
TradingView cryptocurrency screener allows you to scan the crypto market to find the best trading opportunities. To maximize on this feature, click on the cryptocurrency 'Screener' tab and select 'Cryptocurrency Signal Finder'. You can select between tabs Performance/Oscillators and Trend Following. Under Oscillators, you can find settings related to TA indicators like MACD and RSI. You will select your preferred exchange like Binance, Bitfinex among others. You can narrow down to available options like buy strong, buy, neutral, sell, strong sell and any. In the next stage, you will then select the timeframe you would like to screen. Once done, you can set alerts to notify you when the signal triggers your settings and receive a mail or SMS. The signals sent by the scanner are based on outperforming SMA50 on 1 hour and 4-hour charts.
Social Network
The TradingView social network features offer traders and investors a platform to interact with one another. The social network functionality is a great tool that allows members to write blogs, share charts among other features. The network has a feature to toggle other trader's ideas on a specific cryptocurrency. It is not clear if the platform will be transformed into an official trading social network.
Trading Courses
TradingView offers very useful trading courses for both beginners and experienced traders. The course is meant to ensure you don't make the mistake most traders make. For example, we have a course on how to become a trader and investor for free. All you have to do is enroll and start learning. Other courses are premium and cost between $249 to $4,999. Despite the courses being expensive, they are very detailed and regularly updated to keep up with emerging trends in different markets.
Trading
The main goal of market analysis is to trade and make a profit. TradingView tries to unveil investors with all the tools to become successful traders. The platform understands that trading is a very risky affair and therefore offers a platform to practice trading. When an investor feels ready to trade, they can place real order by opening an account with supported brokers and link it to TradingView.
TradingView Pros
An extensive list of drawing tools, custom indicators, and multi-chart layouts
Strategy testing and exchange trading API access
Supports leading cryptocurrency exchanges
Wide list of financial instruments and derivatives
Multi-tiered subscriptions and add-on options
Create, design, save and share all your charts feature
Excellent alert and notification settings
Offers the ability to compare assets
Great backtesting tool
Seamless social network integration, communications and messaging
TradingView Cons
Some functionality lost with touchscreens
Very limited broker support
Conclusion
Based on the features available on TradingView, the platform is worth considering for any cryptocurrency investor. The ability to handle both beginner and experienced traders makes TradingView stand out. Additionally, the free package has sufficient tools to get you started. With TradingView, you can track different crypto prices from anywhere, in real-time. Note that tools like technical indicators and screener financial are vital to maneuver the crypto market that is highly volatile.
Subscribe to our Newsletter to be a part of our future $1,000 per month contests.
[mailpoet_form id='1']